Every week, we're bringing you the latest residential planning project news from across the UK.
---
Plans put forward for Lincolnshire Residential Development
Detailed plans have been submitted for a new residential project in Gainsborough. The £8m scheme will see the construction of 80 houses, with a split of 20 two bedroom, 28 three bedroom and 32 four bedroom dwellings. Construction is due to start in Q3 of 2024 and is expected to last 19 months.
Learn more about construction projects in Yorkshire and the Humber

Residential Planning Approved for Rochdale Conversion
Plans have been approved to convert Crimble Mill in Rochdale into 33 residential flats. Worth an estimated £3.5m, the project will also see the replacement of the surrounding road bridge, and removal of a footbridge. The project is due to commence in April 2024.
Learn more about construction projects in the North West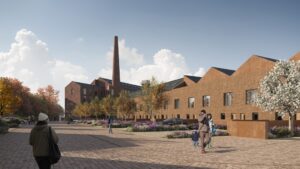 ---
Want to learn more about the latest construction projects from across the UK, but not a Barbour ABI customer? Request a demo of our platform today.