Helping Contractors
Win More Business
"Quality information, easy to use system, reasonably priced. "
Mark Weaver, Operations Director
Altus Safety
Quality construction project leads on tap

Barbour ABI supports contractors and sub-contractors across the construction industry, with direct leads to the perfect next opportunity to win work and build your pipeline.
Use our platform to find the most relevant projects and key decision makers – and connect smartly – via our desktop and mobile app platforms.

Accurate construction project leads
We have the largest in-house research team in our industry. They make over one million calls a year to deliver the most robust intelligence there is.
Data that connects you to decision makers
We track and report on every UK-based construction project and we know the key people behind every plan and how to get hold of them.
Accessible & easy to use
We've developed a leading-edge web application and mobile app to give you access to invaluable opportunities anytime, anywhere.
Never miss another business opportunity
Our intelligence helps you network like a pro and spot trends as you go, so you can mobilise your marketing and business development resources at exactly the right time.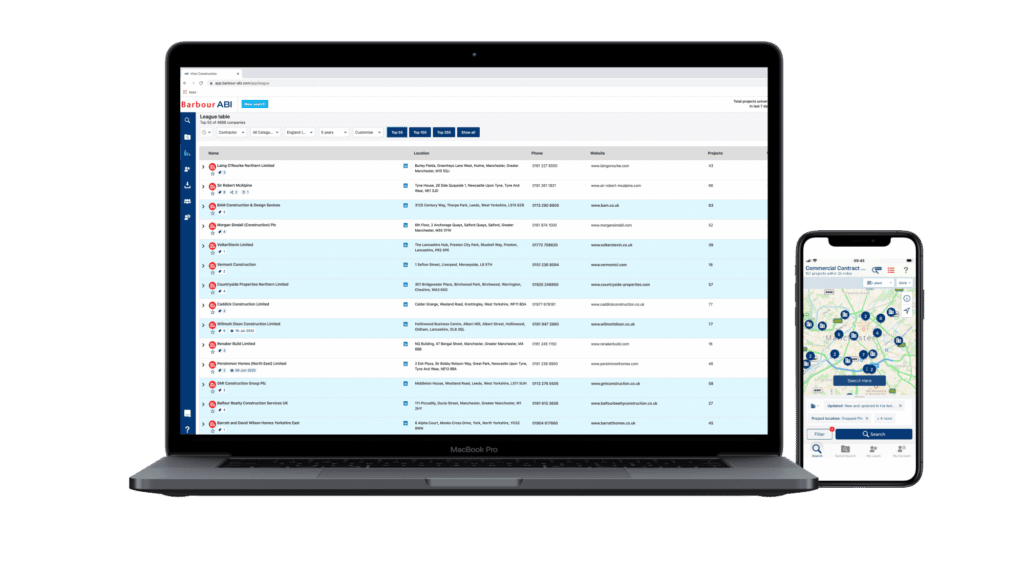 Generate Leads
Bid on Projects
More opportunities
Generate Leads
Find contracting work you want to win

Find the contracting work you want to win by tailoring your searches.
Bid on Projects
More opportunities
Filter your search across all sectors
Find work anywhere in the UK

Construction intelligence from Barbour ABI gives you in-depth build details across all sectors, including residential, commercial and retail and infrastructure.
Filter by selecting sub-sectors within each industry category and target the most suitable opportunities.
Focus your opportunities on location, industry, type, materials used and much more.
Use your time more efficiently on nurturing relationships and growing sales.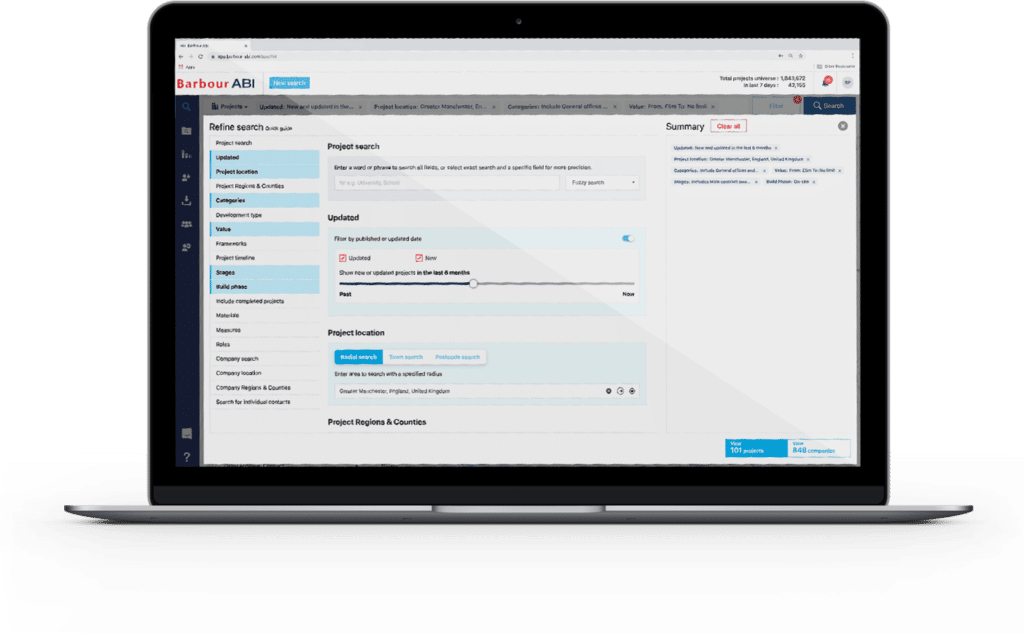 Free reports from industry experts

Browse our contractor intelligence reports


Our in-house research team leave no stone unturned, tracking over 1.8 million live construction projects across the UK. Our sophisticated platform allows for data filtering within sectors so that you can refine your leads to fit your exact specifications. Combined with the ability to use several filters simultaneously, you can uncover projects perfectly tailored for your business. With Barbour ABI's Saved Search Feeds, you'll only ever need to perform a search once, and then you'll get notifications whenever your filter settings are triggered, keeping you always ahead of time to nurture prospects and win more business.
Getting in touch with the contacts on the platform is entirely down to you, we simply provide you with the relevant data to do so. However, our dedicated team of in-house research specialists are always on hand to help with any query you have. There may be times when you need a specific piece of information that will help you progress an opportunity. This might relate to a project that falls outside your subscription or a construction contact that you need to get a hold of. Our team of research experts will not stop until they've got you the answers you need.
The filters available on our platform allow you to really home in on only the most relevant construction leads for you. You can filter our projects by region or sector, value and stage all the way down to project timescales, costs, materials used and everything in between. You can even combine several filters to uncover only the best projects for your business.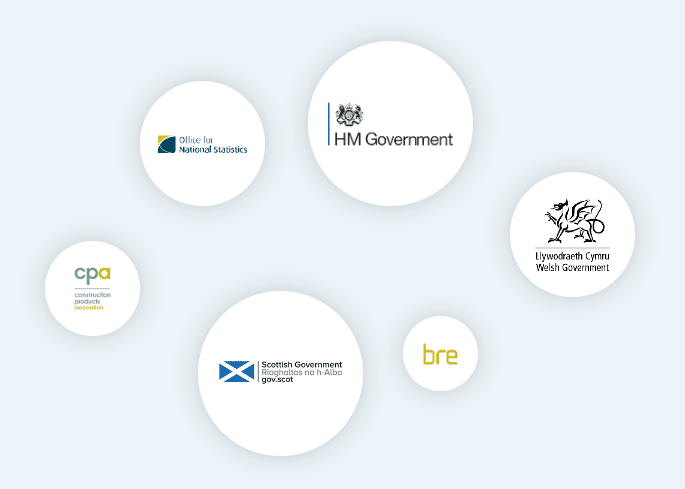 Experts in building trust

Discover why UK's governing bodies and leading organisations, including the Office of National Statistics, trust Barbour ABI's invaluable insights and intelligence to serve their construction data needs.
Looking for more contractor work?
Claim your 10 free leads here.