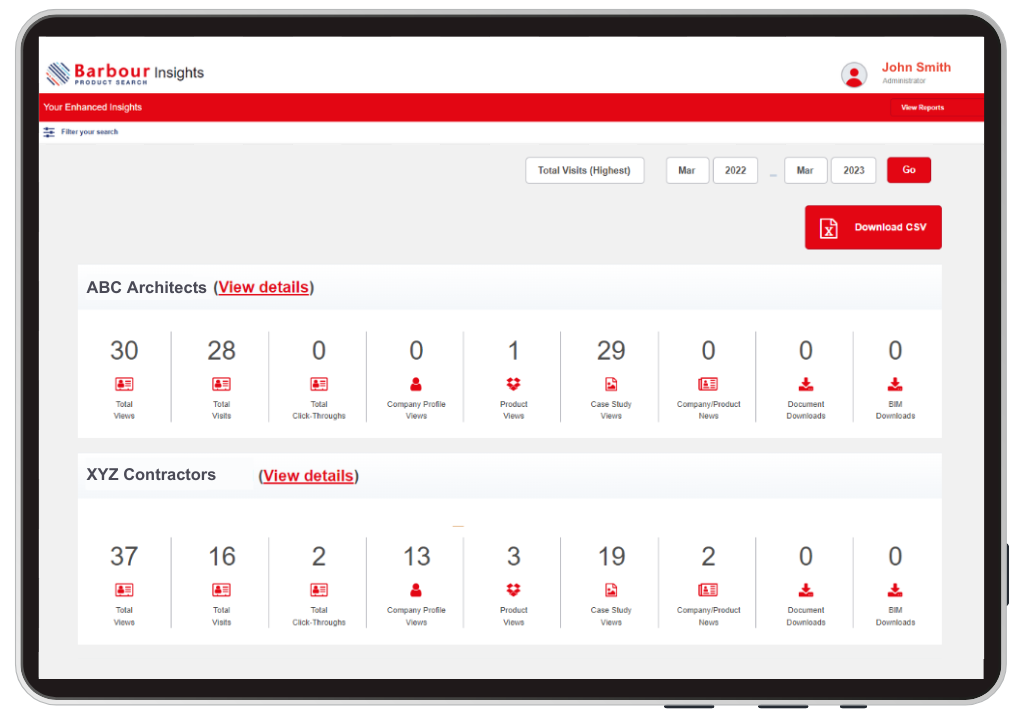 Turn Insights into Leads with Enhanced Analytics
See the buyers and specifiers viewing your products.
Make your prospecting intelligent, armed with the knowledge of what visitors want, and discover which content drives the best engagement, informing your future content creation.
Do you have a Barbour ABI platform subscription? Search your leads and find out which projects they're working on, with GDPR-compliant contact details.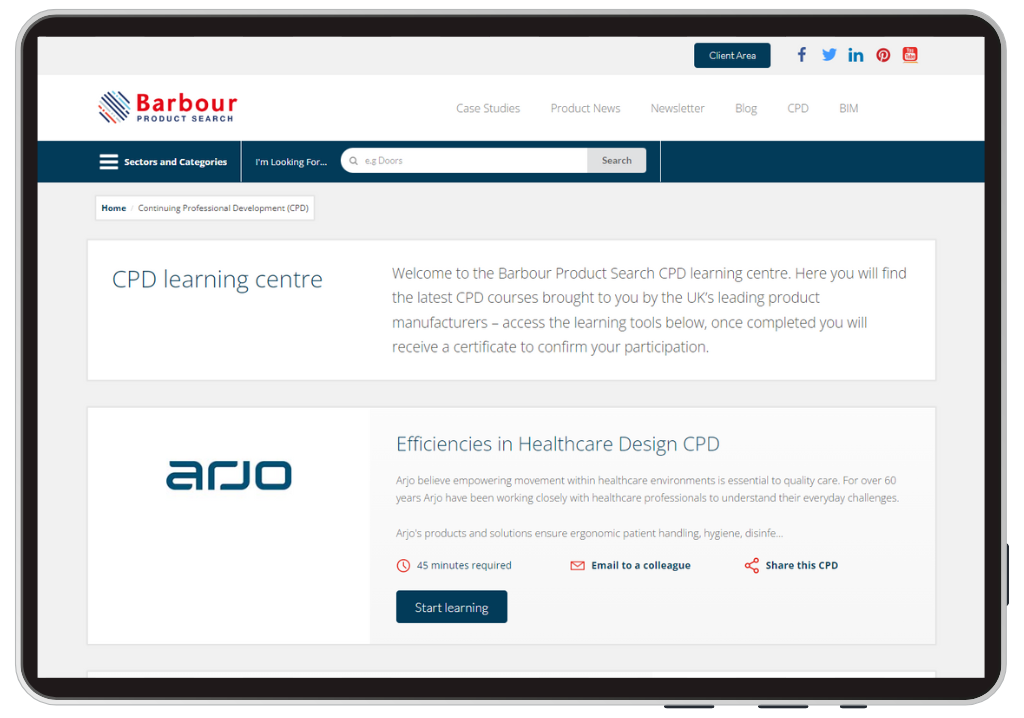 Certify, Host &
Promote Your CPDs
Access our largest lead generation tool designed specifically for product manufacturers. Every lead is GDPR-compliant, allowing you to nurture your highly interested prospects.
With architects needing to fulfil CPD hours, you can guarantee you're getting your brand in front of audiences searching for solutions.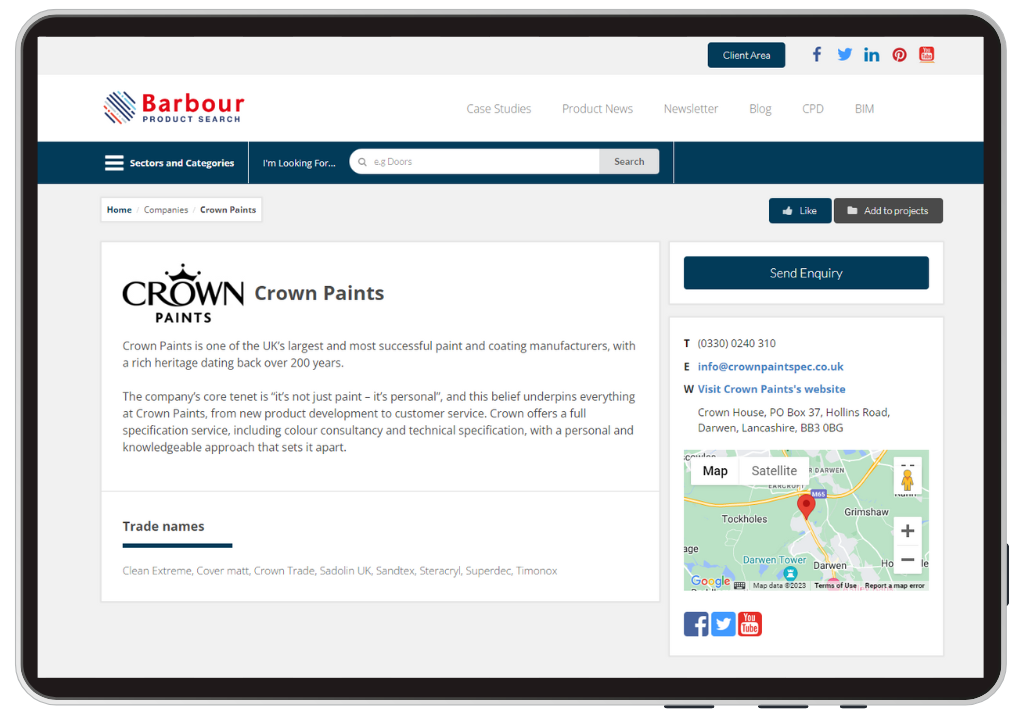 Step-by-step Support
for Maximum ROI
Your dedicated Editorial Account Manager will support you every step of the way, taking ownership for managing your account and promoting your content. Channels include your platform profile, social media and a regular newsletter.
We can also provide a full writing service for your CPD technical articles, repurpose existing CPDs and format your videos.