Helping manufacturers
Win More Business
"Barbour ABI is essential for us to find new opportunities and to help make smart business decisions."
Neil Solanki, UK Specification Manager
Dyson
Target the right projects and people

The products you manufacture or supply are essential to ongoing and planned construction projects.
Barbour ABI helps you achieve profitable growth by getting you even closer to key contacts at exactly the right stage in the project's evolution so you have time to nurture them.
Use our construction intelligence to target architects, specifiers, installers, contractors and consultants – with market-leading reliability – at exactly the right stage of each project.
Nurture more prospects to achieve

Project leads
Access the right leads for your products at the right stage to influence the specification.
Quality contacts
Easily identify the specifiers and architects involved on each project so you can start a dialogue at the earliest opportunity.
Build relationships
We can help you build relationships by getting you closer to the key contacts on the right projects for you.
Showcase your products
Access relevant, profitable leads locally or nationwide – at the right time – and let your products do the talking.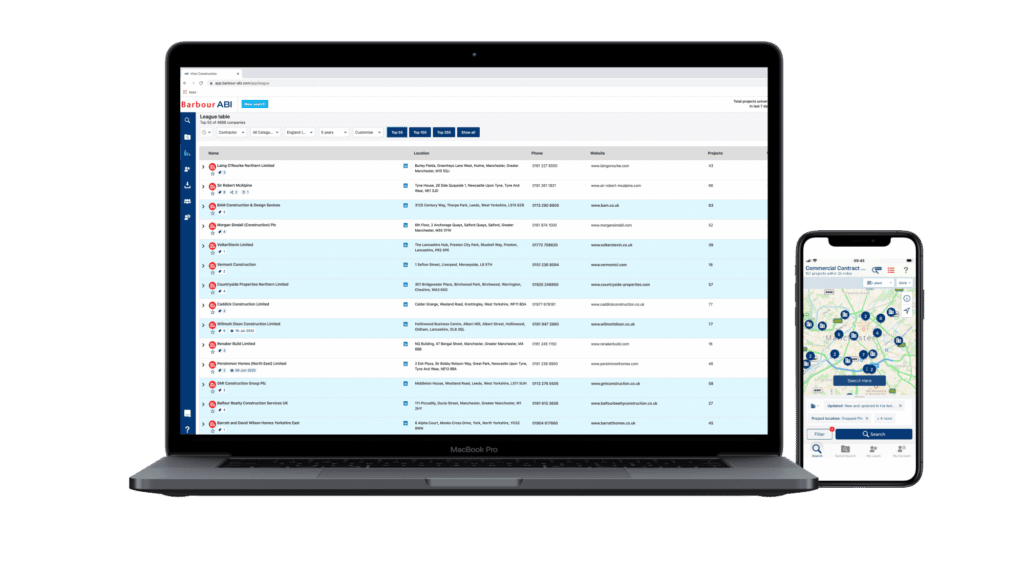 Target
Easily identify opportunities

• Break your searches down into sub sectors within each category
• Filter by location, industry, type, materials used and more
• Target the right opportunities for your products

Never miss another opportunity
Out in the field or back at the office. You and your team can tap into the unrivalled power and depth of Barbour ABI's project updates as they are released, at the touch of a button.
Results
We give you access to market-leading project leads across the UK.
Where do you want to build your pipeline?

Our intelligence includes details of all builds across all sectors, including residential, commercial and retail and infrastructure. You can tailor this information by selecting sub sectors within each of the industry categories so you can target those opportunities most suitable to you.
In addition, you can filter your opportunities further according to location, industry, type, materials used and much more so you can use your time more efficiently on nurturing relationships and growing sales.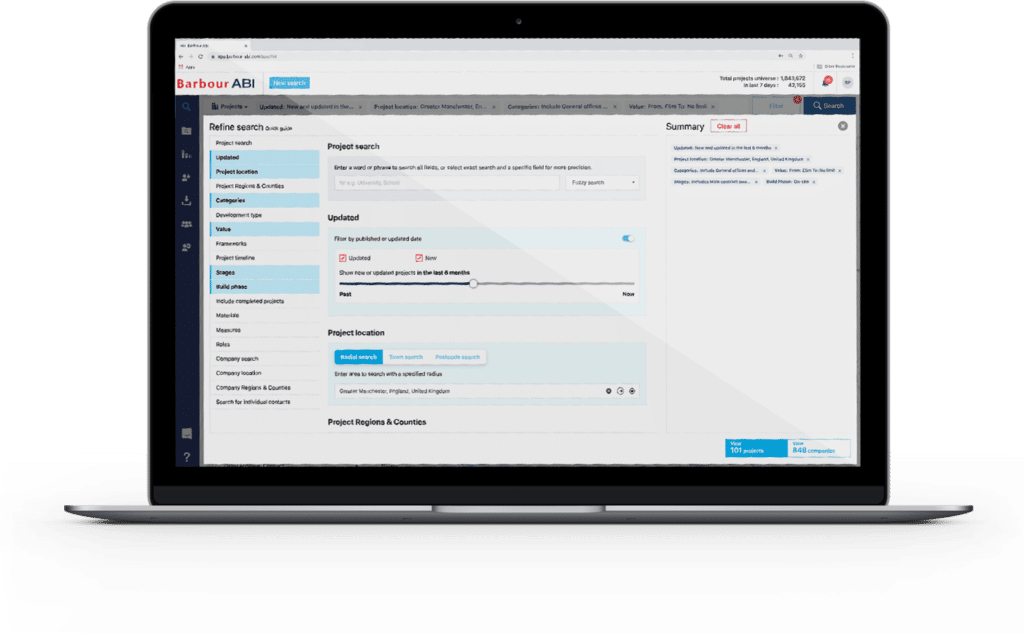 Free reports from industry experts

Browse our contractor intelligence reports
Keep up with the latest insights


Our market-leading platform gives you fresh ways to nurture and build profitable relationships with construction intelligence that gives you timelines, work histories and more details than any other resource. Barbour ABI's new Relationships tool also means smarter, speedier networking. From architects to developers, contractors to installers – it's all laid out here with a detailed breakdown of each company. Relationships lets you identify mutual connections and potential in-roads. It's this invaluable insider information that you can utilise to progress the opportunities you have a strong chance of winning.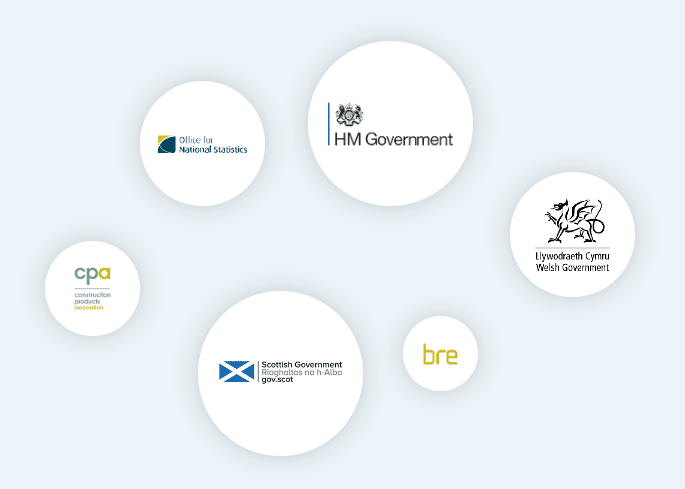 Experts in building trust

Discover why UK's governing bodies and leading organisations, including the Office of National Statistics, trust Barbour ABI's invaluable insights and intelligence to serve their construction data needs.
Looking for more contractor work?
Claim your 10 free leads here.