What are construction project leads?

We have a team of over 70 researchers based in the north west of England that make over one million phone calls a year – finding out everything there is to know about construction projects taking place throughout the UK right now.
All this information is beautifully parcelled up and delivered to you in a cutting-edge online platform and mobile app. You can access all projects in any region or sector of the country, at any value and stage of the project timeline. Along with timescales, costs and materials used, we perhaps most crucially provide you with the contact details of decision makers to enable you to build relationships, generate leads and ultimately win more work.

How do we deliver construction project leads to you?

Our UK-based research team – the largest in the industry – make over 1 million calls per year speaking to the real decision-makers behind every project. They are masters at piecing together crucial intelligence to create a full and detailed picture of each project.
All this invaluable insight is packaged up into an easy to use online platform that has been designed to help you focus on the right opportunities at exactly the right time.
And we don't stop there. We provide you with a dedicated account manager who will make it their business to get to know your business inside out. Their mission will be to help you get the very most out of our partnership, so you learn of qualified opportunities before your competitors do.
Barbour ABI - The leading construction intelligence
The platform that gives you the who, what, where, how and when behind every UK construction project.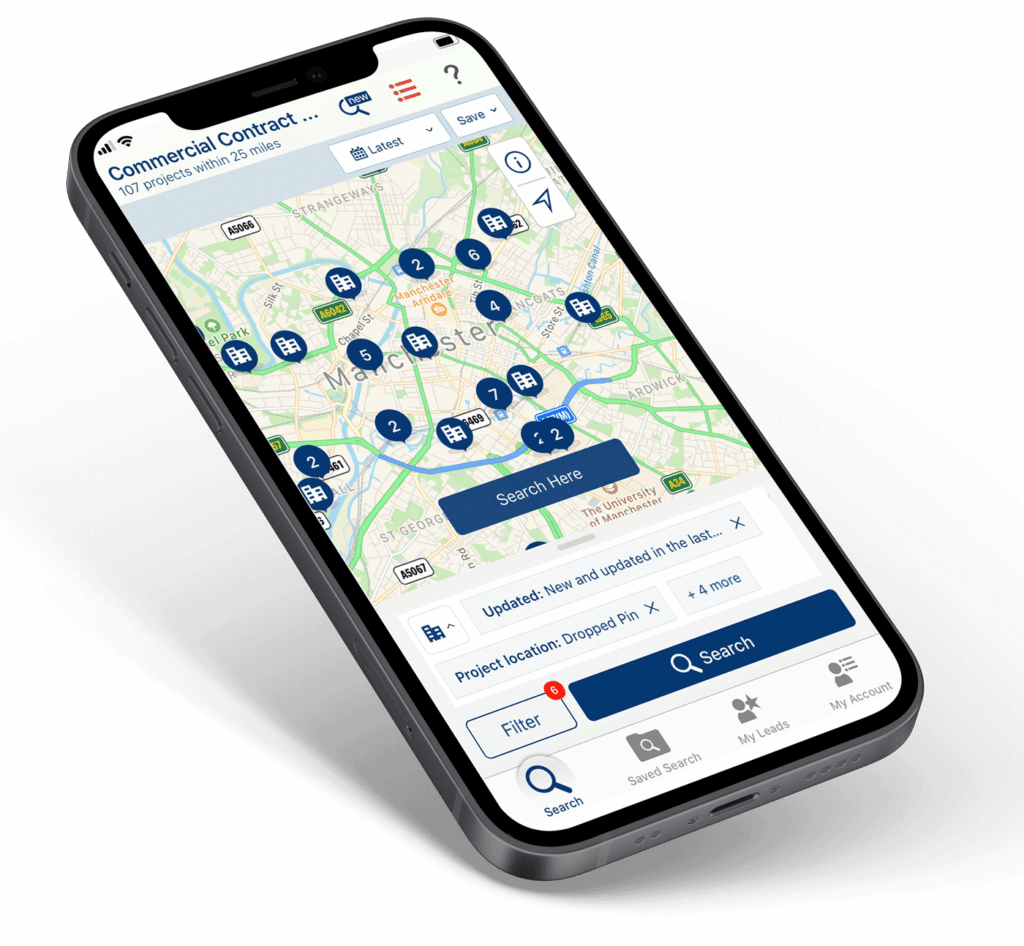 Product Manufacturers
We get you to the specifier at exactly the right time so your product can do the talking.
Contractors and Sub-Contractors
Sector specialist? We dig deep on every sector including residential and commercial projects, so you don't have to.
New Business in Construction
Recruiter, financial service provider, or retailer? We will help you win more business using construction intelligence.
The volume of projects, companies and contacts on the database has helped Garic's sales team book initial meetings for projects. As a team we find it especially useful to breakdown the projects into an area, so each account manager has a select number of projects to work on.