Infrastructure construction project leads
Our construction intelligence platform provides clients, contractors, designers, surveyors, and suppliers with visibility of every UK-based, Infrastructure construction project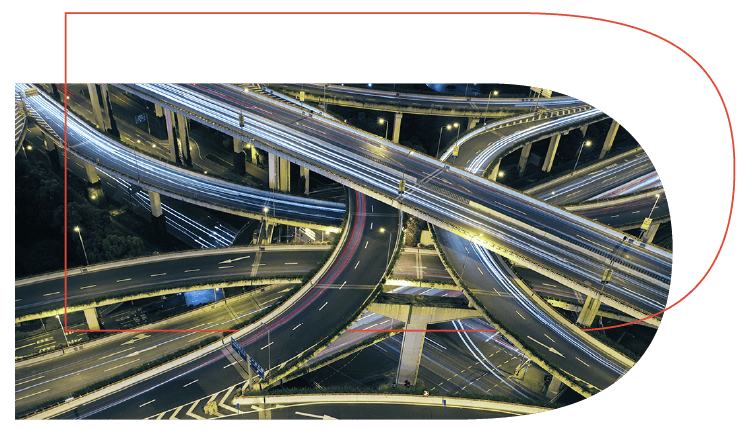 Access all major Infrastructure construction projects
Save valuable time and resource with the UK's largest team of construction researchers. We do the hard work for you, so you can make data-led decisions when selecting and targeting Infrastructure construction project leads.
Peace of mind with opted-in decision maker contact details
See clearly the links between your target companies and other businesses
Focus on the right construction project leads for your business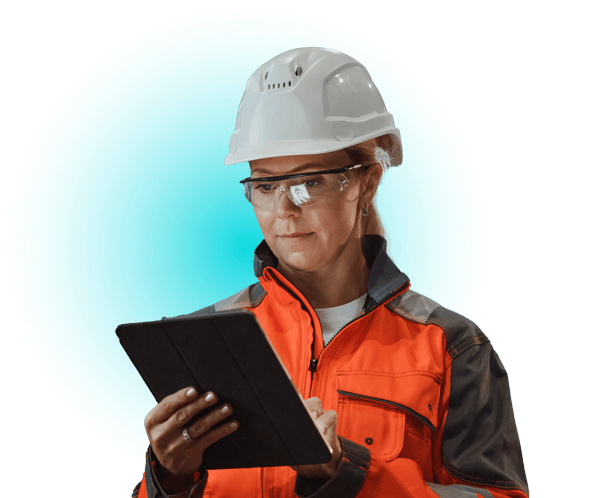 Search for all construction project leads in your target area
Discover the latest construction projects in any sector or region.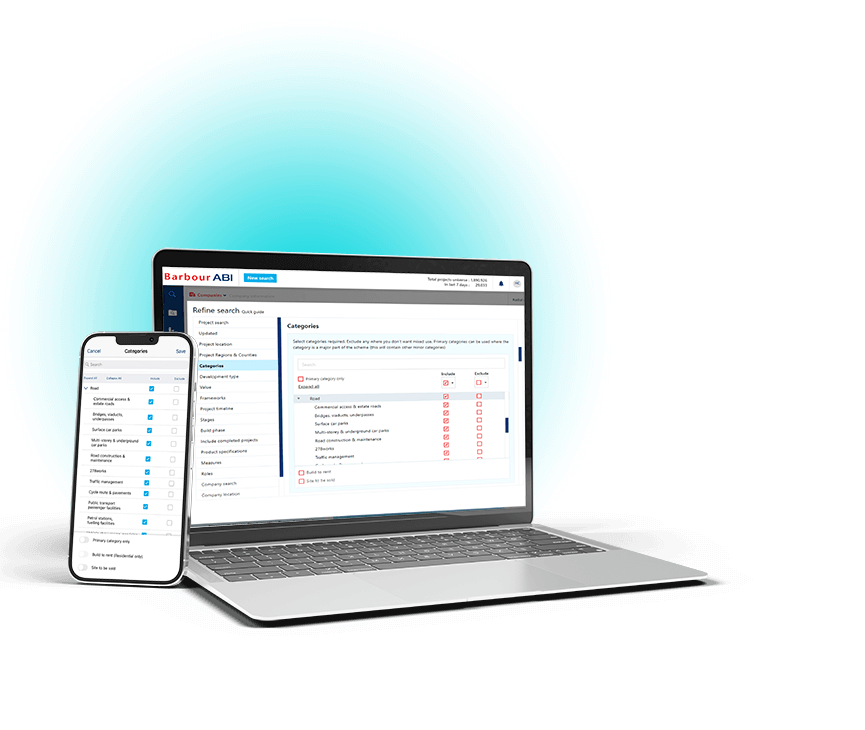 Filter Infrastructure projects for tailored results
Our advanced search function means you can drill down using a range of criteria and only view the Infrastructure construction project leads you want to target.
Our researchers make over one million calls every year to construction professionals to build a full picture of each project, the companies involved, and gain updates on project stages. This means you have the most accurate and timely data so you can achieve competitive advantage by targeting the right construction projects at the right time.
Gain valuable insight with free construction reports
Our monthly construction industry reports provide expert insight on UK construction, with coverage across all sectors and regions. Plus, with a Barbour ABI subscription, you can utilise the League Tables function for more granular Infrastructure construction project data.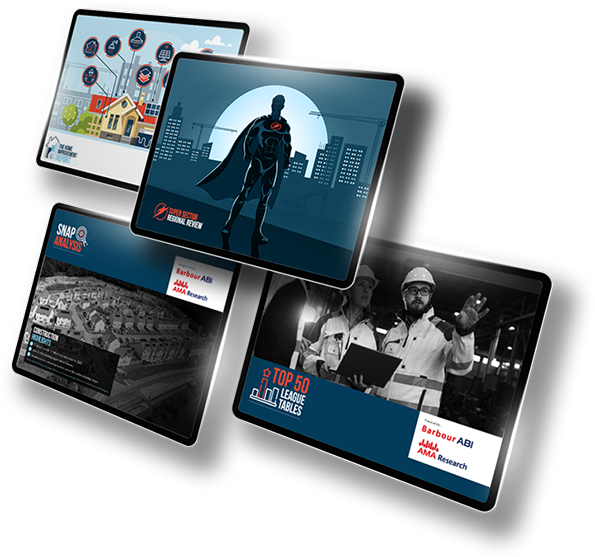 Grow your project pipeline with Barbour ABI
At Barbour ABI, we specialise in providing construction project intelligence and market insight for the Infrastructure sector.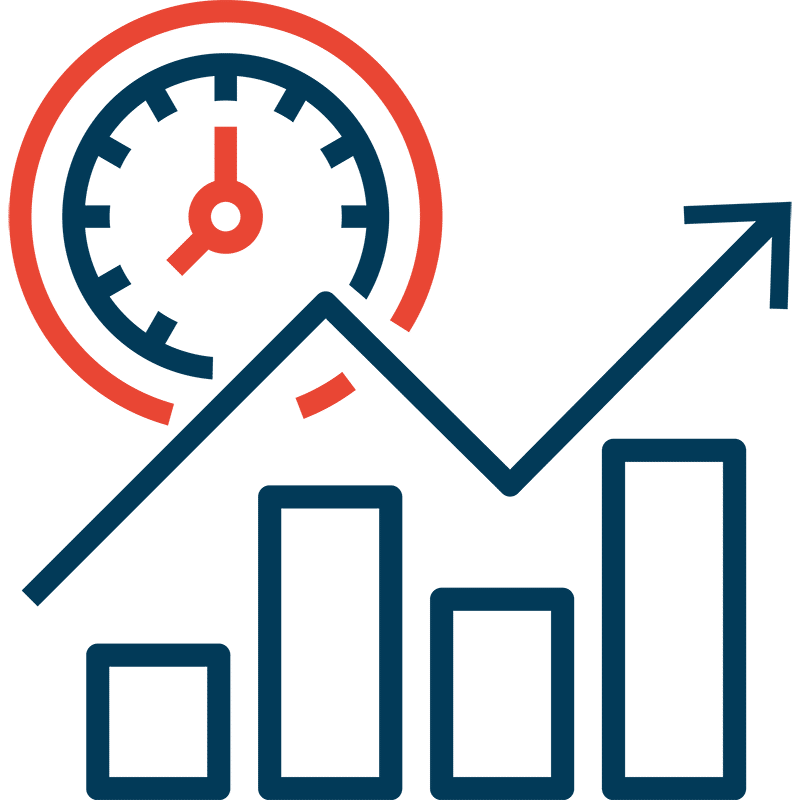 We find the construction project information for you, with a dedicated researcher for each project.
Only see projects you're interested in
Advanced filtering means you only see the leads you want.
Know when to target leads
Get alerts straight to your inbox in real time as projects are updated.
Contact the right people at the right time
We have the contact details of key decision makers so you can build lasting relationships.
Extremely insightful information and team members are always happy to assist with searches and the best way to use the system. Always found the content and information to be as accurate as possible, really assist our business to achieve success."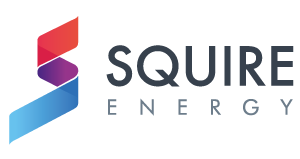 The level of customer service is excellent. Barbour ABI have helped for several years to get the very best out of our subscription. An excellent and knowledgeable team."




Buckingham Group Contracting Ltd
Find leads anywhere in the UK
Build your pipeline with 10 free leads from the market-leading construction intelligence platform
Free Infrastructure construction reports and insights from industry experts
Subscribe to our monthly reports and receive updates on the Infrastructure construction sector straight to your inbox.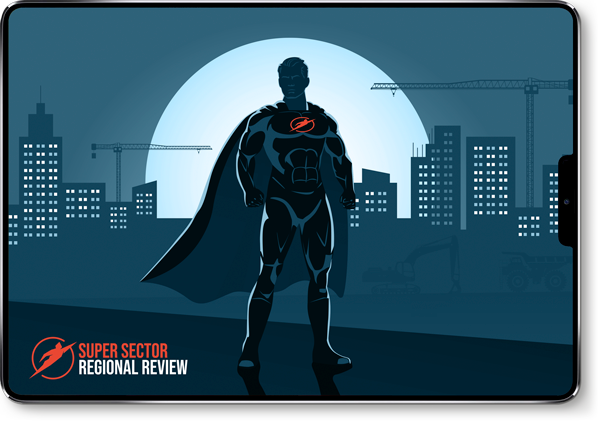 Super Sector Regional Review
See the hottest sectors in your region, and the hottest regions in your sector.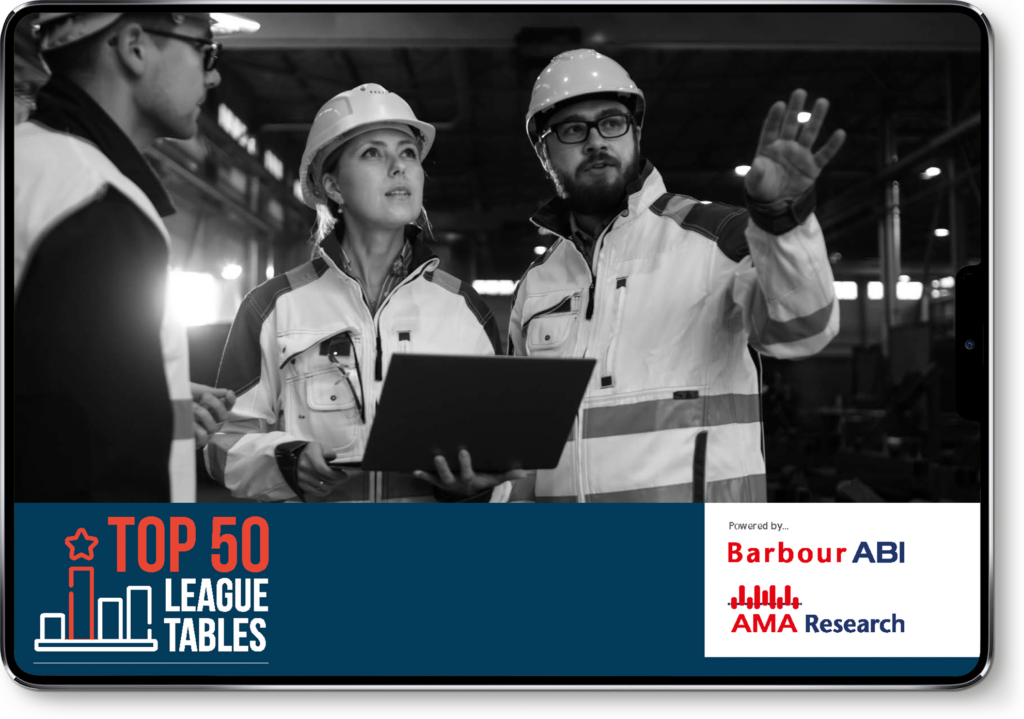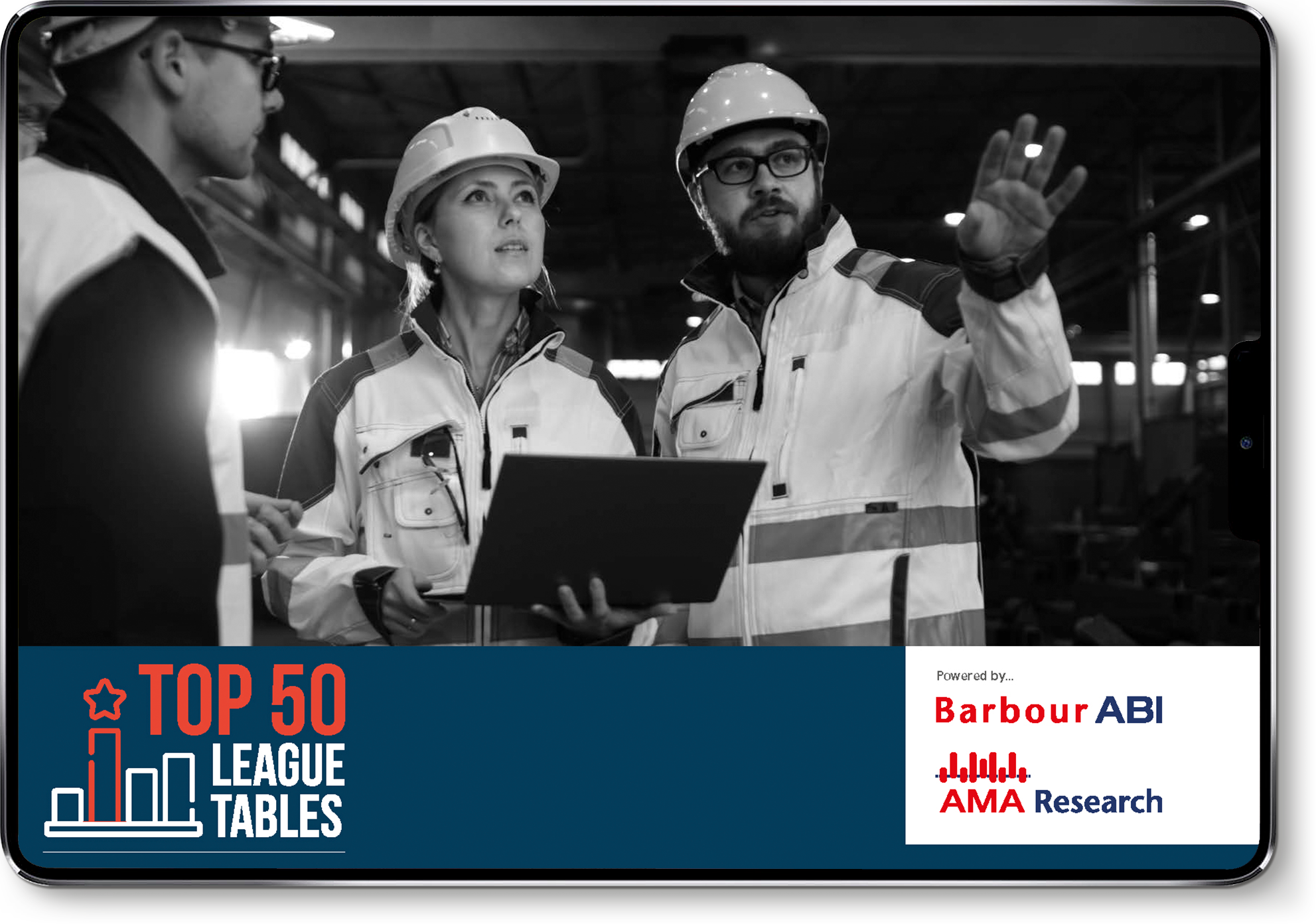 The top 50 clients, architects, and contractors for the month.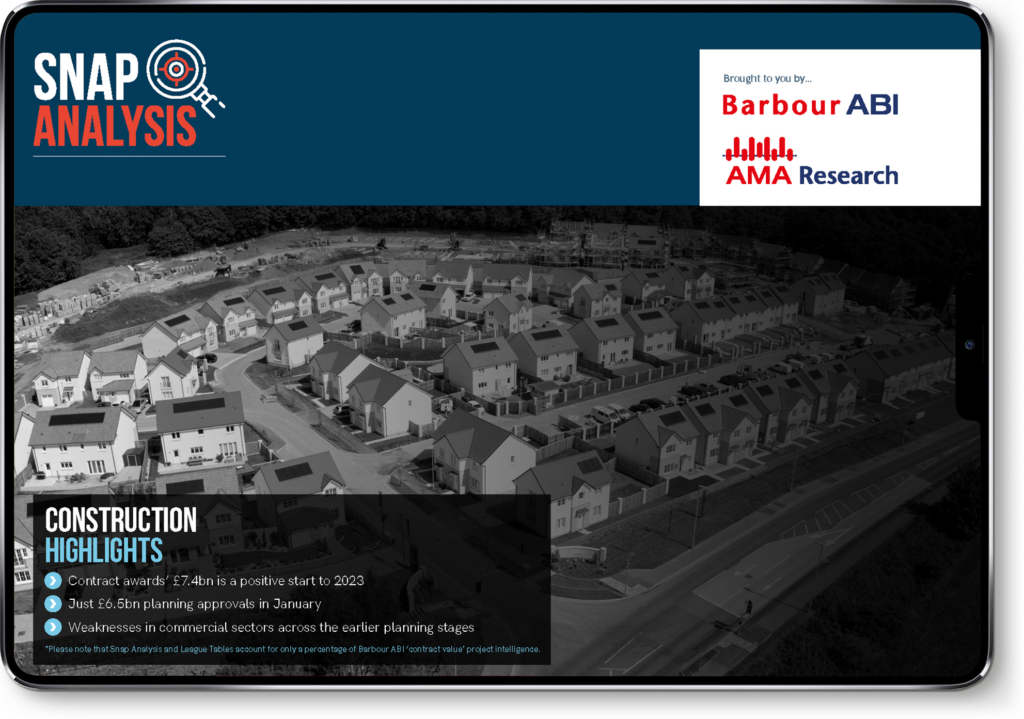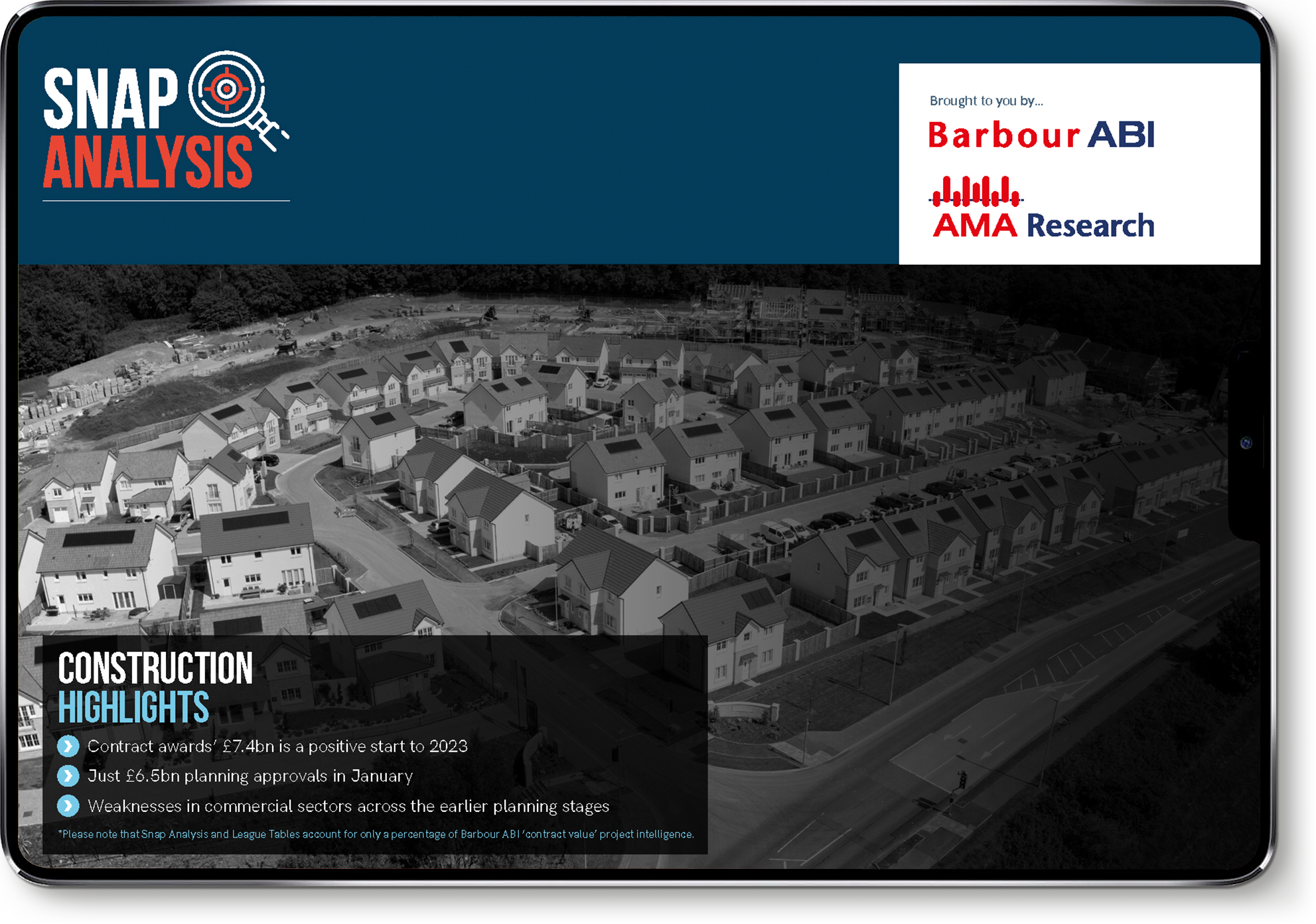 The leading indicator of activity in the UK construction industry.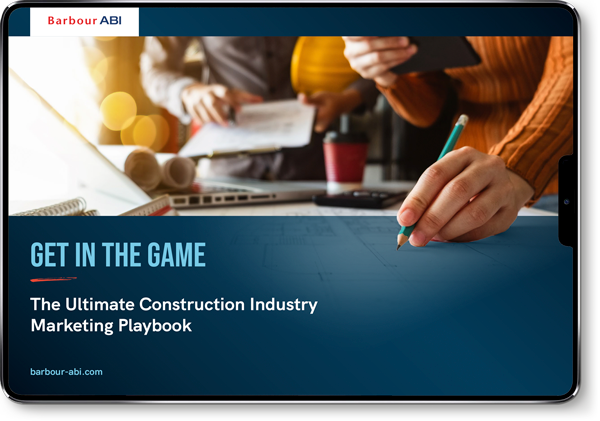 Construction Industry Marketing Playbook
Your essential guide for marketing to the construction industry.