Bam Construction's Southampton general hospital project saw two distinct innovations that could have far reaching consequences for health and safety. The recently completed job entailed the delivery of a new five-storey extension, including a large expansion of the hospital's general intensive care unit.
Bam project manager Matt Crookes explains that the first of these was focussed on alleviating some of the strain associated with a physically stressful discipline.
"Dealing with huge sheets of plasterboard has been a health and safety challenge for as long as I can remember," he says. "It's a young person's industry; you very rarely see older people installing. Once you get into your 40s you need to switch profession and do something else; it really does take its toll on the body."
He's referring to the stresses encountered when lifting standard 2.4m by 1.2m boards that weigh about 40kg each.
"The direction of travel in terms of health and safety seems geared towards devices to lift boards for you. There is some really great stuff out there, but nothing yet that is going to replicate the current speed that dry liners work at," says Crookes.
It's a money-making problem as much as anything, as he makes clear. "They're paid for what they put on the wall and they don't want to be slowed down at all. If we do then there's a cost and someone's got to pay it. The industry isn't currently set up that way, so devices are not really the best solution right now."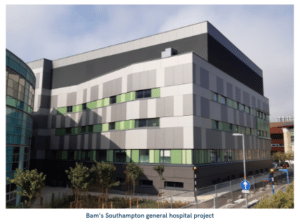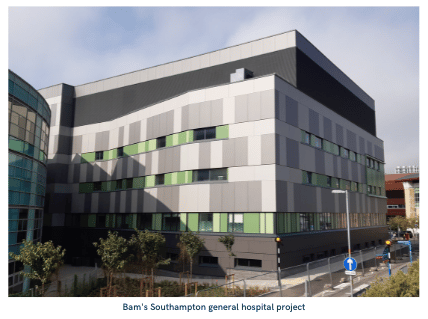 Musculoskeletal Injuries
I found a report on musculoskeletal injuries associated with dry lining and the conclusions were clear that it was a problem that needed to be dealt with. It was over a decade old and I was shocked that we know there's a massive issue but that the industry is turning a blind eye to it. Every day on construction sites all over the country, people are lifting ridiculously heavy boards.
Moved, Crookes went to see dry lining specialist AT Jones to investigate forming a working group that could try something new. "I thought the logical thing was just make the boards a bit smaller," he says, "even if it doesn't totally solve the problem as it's still manual handling. But surely smaller boards would mean much less physical strain on operatives and I didn't think it would slow them down much."
Crookes says that while AT Jones thought it wouldn't be easy to change the industry, it enthusiastically joined the initiative. His next meeting was with manufacturer British Gypsum. "I braced myself for them to say 'there's no chance of using smaller boards, they're a set size', but they really embraced the idea and the working group was born," he recalls. "We went to their factory for trials with various boards, right up to full sized. It was an eye opener; using the smaller boards didn't really slow the installers down and we could see we were onto something."
The working group looked at the impact on the production efficiency and cost of manufacturing different sizes and settled on a compromise of 1.8m by 1.2m, a weight saving of around 10kg per board. The scene was thus set for a live trial at Southampton's general hospital where Bam was building a new general intensive care unit.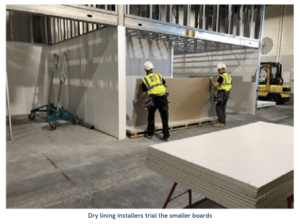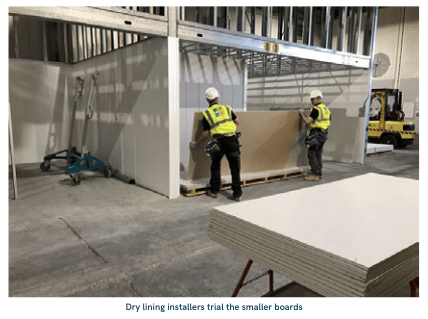 Installer Feedback
Based on the feedback from the installers, the trial was considered a success. While the smaller boards are only an intermediate solution since they still require manual handling, Bam says the reduction in size and weight makes them far easier to lift and quicker to install, and noted that paired site workers reported less fatigue at the end of a shift.
"This was the result we had hoped for, but we were all surprised by just how much the installers preferred using these smaller boards," says Crookes. Indeed, when these operatives moved on to their next project, they asked if AT Jones could again order the smaller boards.
There is however a case of supply and demand and the smaller boards have attracted an additional 15% cost. However Bam believes this can potentially be off-set against waste reduction and in any event recommends consulting British Gypsum so that bespoke board options can at least be considered on a project by project basis.
"It's just getting the word out. Otherwise, we just procure the subcontractor who buys the standard boards and fixes them – unless someone makes a point and says there is a different way here," says Crookes.
Digital Innovation
The hospital job saw another example of industry progression around the time that the first coronavirus lockdown began, as Crookes explains. "When COVID first hit it wasn't possible to have site visits as they were off the table," he says. "We couldn't let consultants or clients walk around, except in exceptional circumstances, but operating in our own bubble obviously isn't a great way of doing things, so we had to find a way to open it up."
Crookes looked at Matterport software that estate agents use to create virtual models of houses so buyers can click on a link and do a walkthrough. While he hadn't come across any UK building sites that had used it, Bam invested in a camera so he could try it.
"I thought it's got to be super simple or it's going to fall flat, but it was and a trainee site manager and myself came in every Sunday morning when it was quiet to run these scans as people moving about can ruin them."
Client Response
Crookes then showed the animated walkthrough to the head of the hospital's estate to get a response. "He loved it and thought it was awesome," says Crookes, "so we set up weekly meetings with all the clinical staff and the estates people so we could talk them through the job via Microsoft Teams and 'walk them' from room to room. They were absolutely in tune with progress and could discuss whether they had enough space for a particular bit of equipment, if a wall needed to be adjusted, if they needed power in a certain way or highlight anything else they wanted changing, and we able to deal with these quick and early."
Bam subsequently set up walkthroughs with the maintenance staff and began using the scans in training sessions as well as health and safety and progress meetings with subcontractors. "There will always be hazards on a building site, so the less people that need to visit the better," he says. "It's far easier and safer to manage projects virtually because there is zero risk."
The idea didn't go unnoticed and earned the team a trophy at Bam's internal awards for Best Digital Safety Initiative 2020, something Crookes proudly keeps in his office.
Along with the dry lining trials, the Southampton hospital project serves as an example of how both simple physical, as well as more sophisticated digital innovations, can reduce health and safety risks on construction sites.