Product Manufacturer Case Study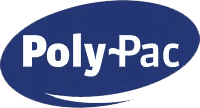 Poly-Pac has seen turnover treble since working with Barbour ABI
Poly-Pac is an architectural polycarbonate supplier and technical agency offering polycarbonate systems in the cladding, roofing, and rainscreen markets, with the addition of brise soleil and internal polycarbonate systems. They offer a complete system sell from specification right through to supply, on-site training, and guarantees covering the system they have supplied.
In addition, Poly-Pac also offers a comprehensive CPD to designers, covering their range of products and design assistance to ensure suitability and project calculations, from structural to wind loads.
In order to bring Poly-Pac to the UK market and achieve their sustainable growth targets, they identified the need to roll out their products and services to designers and decision makers in the UK. Barbour ABI was chosen as the tool to identify those decision makers and assist in delivering to the UK.
"I have personally used [Barbour] ABI in the past along with other systems," said Paul Blake, National Sales Manager at Poly-Pac. "However what quickly became apparent was the response time to queries, the internal sales support, and the overall positive attitude of a like minded business. We feel that Barbour ABI understands our goals and targets, and offers us the information and tools to achieve this."
One of the biggest challenges for Poly-Pac was to spread their message across the UK in a manageable way. They have done this through targeted campaigns of CPD presentations, meetings with installers, and developing relationships with main contractors.
The Poly-Pac team uses the Barbour ABI platform on a daily basis and it has formed an important part of how the company has grown in the UK in the past 4 years. The team is easily able to identify opportunities relevant to their business which has, in turn, ensured they have met their commercial goals.
Poly-Pac is able to identify opportunities with relative ease and make direct contact with architects, main contractors and installers throughout the UK.  The team has also been able to identify common trends within the UK market, such as which installers work for a main contractor, and which architects work for specific developers.
In the last 2 years, Poly-Pac's turnover has trebled and they have presented CPDs to over 300 individuals in the design and architecture industry. Their specification network is now 10 times what is was 2 years ago and Barbour ABI has been crucial in achieving these targets.
"I wanted to give special mention to [the Research Team] who have been exceptional in the last 2 years. I personally feel the professionalism shown has matched exactly what Poly-Pac is all about. Nothing seems to be too much of an ask."
Architects, Main Contractors, and Installers in UK and France
To achieve sustainable growth targets by rolling out products and services to designers and decision makers
As the market leading provider of construction project information, we strive to allow our clients to access the very best, accurate and up-to-date data on construction projects and the key decision makers that are involved.
Claim your
10 free

project leads today