Every week, we're bringing you the latest construction project news from across the UK.
---
Plans Approved for Wimbledon Retail Units
Details plans have been approved for more retail units in Raynes Park in Wimbledon. The scheme will see the construction of six more retail units, along with landscaping works and parking, which will include 83 EV charge points. The project is estimated to cost £12.5m and is due to begin in June 2024.
Learn more about construction projects in London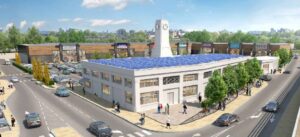 Manchester Wellbeing Resort Due to Start Construction in 2023
Development of a £250m wellbeing resort in Manchester is due to start in December 2023. The resort will be located next to the Trafford Centre and will include a logistics hub, more than 25 pools, 30 multi-sensory saunas, a snow room and a garden of wellbeing. The project is expected to last 24 months.
Learn more about construction projects in the North West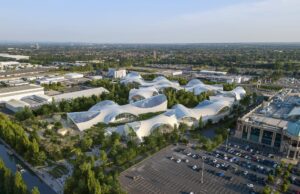 ---
Want to learn more about the latest construction projects from across the UK, but not a Barbour ABI customer? Request a demo of our platform today.