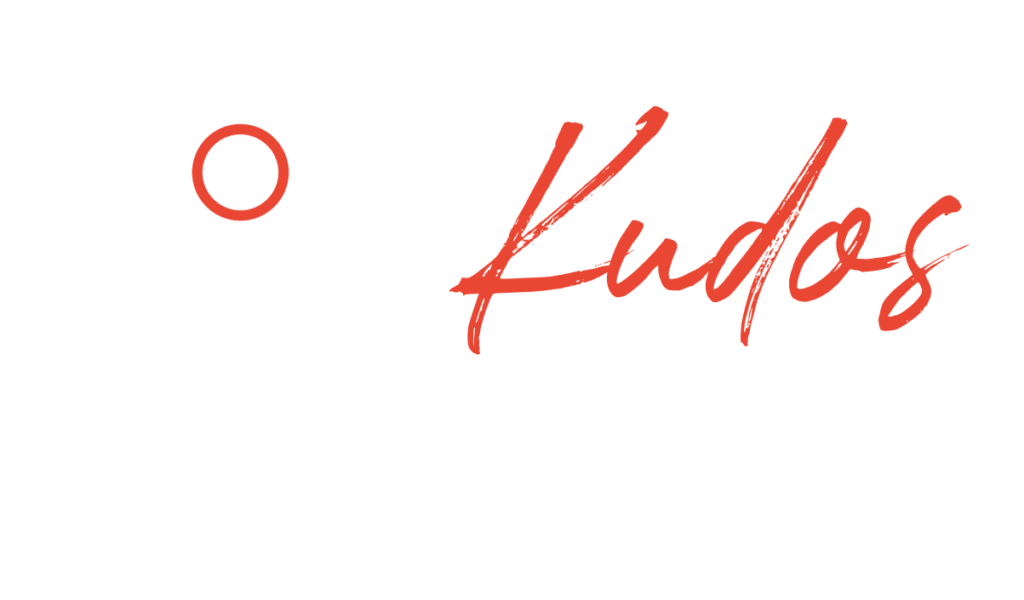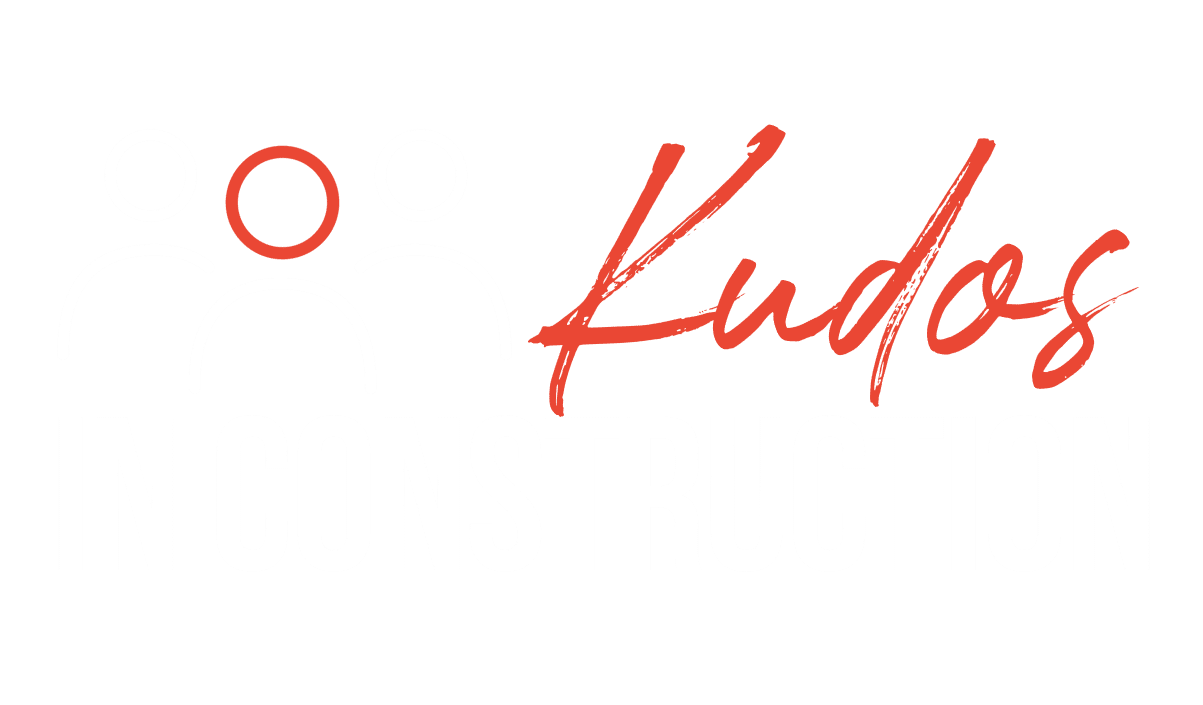 Placing the spotlight on people, not just data.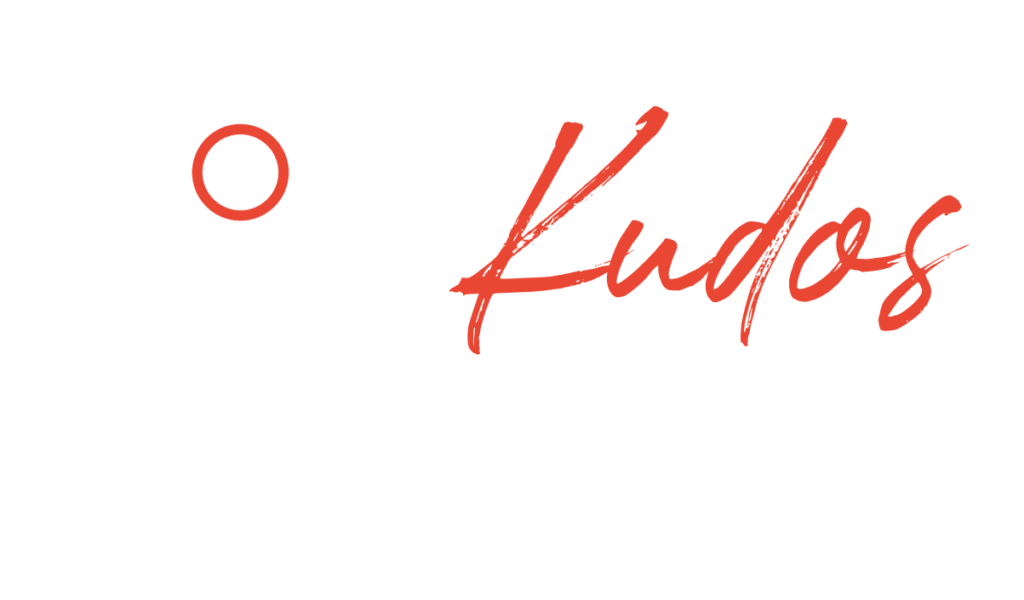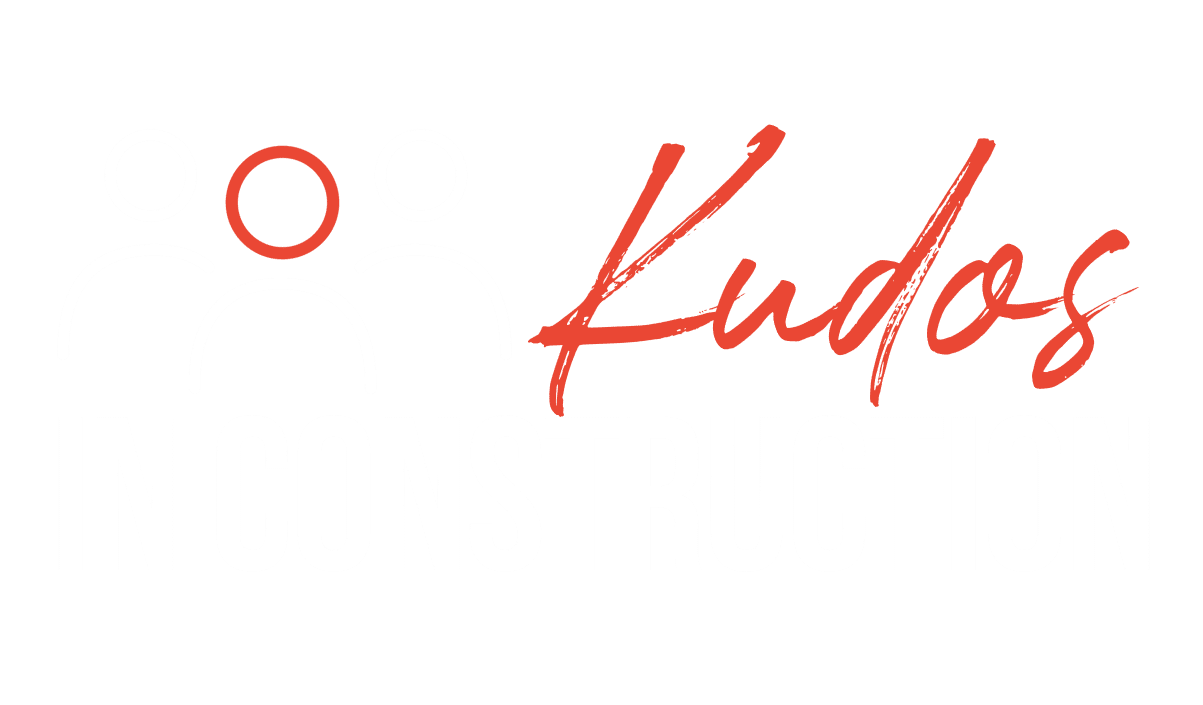 Barbour ABI are creating a monthly series documenting the best the construction industry has to offer. Not organisations, not data-led research, but the people, those people that are championing a cause or producing excellent work in a particular field of expertise.
Our Focus This Month: Major Projects and Project Management
This month Barbour ABI is paying tribute to those amazing people that are really making a different within organisations and on specific projects.
We're giving Kudos to those working on Major Projects and Project Managers that are introducing innovation, creative thinking and investing their knowledgeable experience to maneuver through a multitude of challenges to continue to deliver projects that are on a budget and on time, with a high satisfaction rating to happy customers. Amongst those in the list are up and coming talent that will continue to excel in the industry to become well-renowned and reputable throughout the construction industry.
Martyn Woodhouse,
Project Director @ Mace/HS2 Euston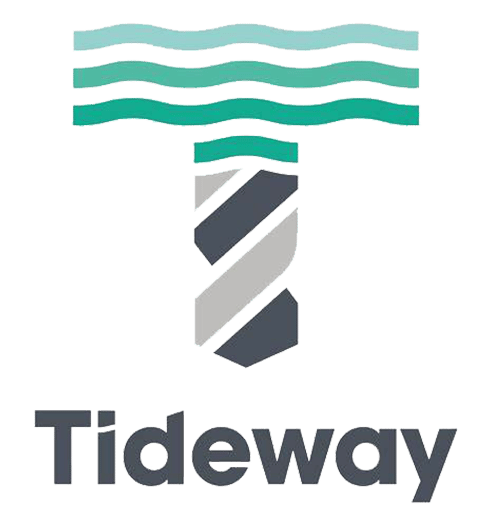 Andy Mitchell,
CBE @ Tideway Tunnel
Currently, helping to tackle tens of millions of tonnes of sewage polluting the River Thames through construction projects. He is also a Co-chair of the Construction Leadership Council (CLC).
Bio and Background:
Andy Mitchell was a Programme Director of the £14.8bn Crossrail and Leading Engineer on the Crossrail Board spearheading the largest infrastructure programme in Europe. Andy has also had a hand in other infrastructure programmes such as Thameslink and is the CEO of Tideway and Council and Co-Chair of the Construction Leadership Council (CLC). Amongst these, he has also held key positions within development projects in the UK and globally, his outstanding leadership qualities have seen him identify talent and internally promote them within engineering, programme delivery and supply chain areas.
Andy's leadership under CLC has also seen him form a working relationship with the government, striving to promote key innovation areas of digital, manufacturing, and smart technologies.
Construction Kudos:
Chris led the critical infrastructure requirements within Tideway Tunnel and Crossrail to meet the long-term social and economic well-being of London, responsible for financial and delivering a major new sewer for London. Andy has also led global development projects in France, South Africa and Hong Kong.
Resource Links:
https://www.imperial.ac.uk/civil-engineering/alumni/alumni-profiles/beng-graduate-1981—andy-mitchell/
https://www.linkedin.com/in/andy-mitchell-cbe-b1239424/details/experience/
http://www.infrastructure-intelligence.com/article/aug-2021/reserve-your-place-now-our-live-interview-clcs-andy-mitchell
John Hilton,
Project Director - West Cumbria and Head of Special Projects / Programmes @ United Utilities / Thirlmere Pipeline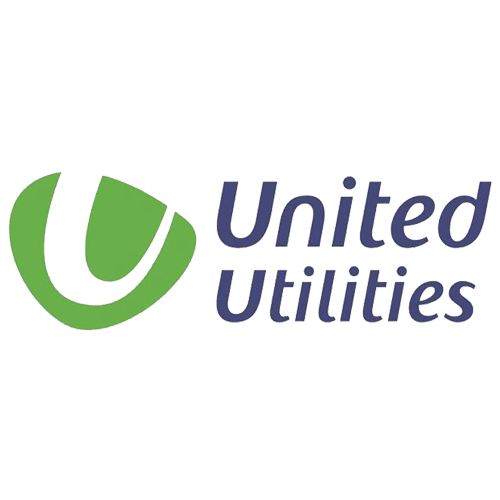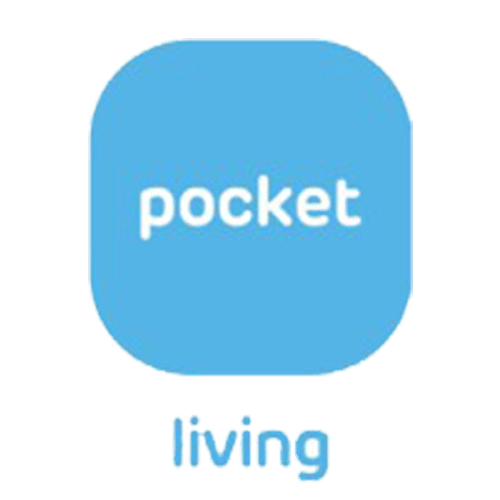 Marc Vlessing OBE,
CEO @ Pocket Living
Marc Vlessing has a strong background in corporate finance, company management and venture capital. He is well renowned for being London's first private developer who focuses on delivering grant-free affordable homes for first-time buyers.
Bio and Background:
Marc Vlessing has a strong background in corporate finance, company management and venture capital. He is well renowned for being London's first private developer who focuses on delivering grant-free affordable homes for first-time buyers. His background was purely focused on affordable housing for the middle class, hence the introduction of Pocket Living which delivers affordable houses to those with low to moderate incomes. Per annum, Pocket Living has a minimum of 200 homes.
Marc has a rich background as a corporate financer, property manager and working in media. He is chairman of the UK's most successful venture capital trusts for small to medium growth companies. As part of his key objectives, his focus is to ensure housing is affordable and easy to access finance. He is also the Chairman of ProVen Growth & Income VCT Plc, a venture capital trust that invests in a diversified portfolio of VCT-qualifying unquoted companies. The company selection is driven by potential and future growth.
Construction Kudos:
Pocket Living has delivered 750 homes since 2005, with funding for 1000 more homes agreed for 2021. As part of his housing market revolution, his drive is to deliver compact and affordable housing and well-designed apartments.
He noticed that developers were building oversized three-bedroom flats within its portfolio. He identified that 15 or more apartments are obliged to include a quota of affordable housing or face a financial penalty. As part of his negotiation with local authority planners, he sold 14 apartments to owners and occupiers at 20% below market rates. He would offer no social housing and would build flats that would be smaller than existing space standards.
This approach has now seen Pocket Viewing build over 250 such homes outside central London, and has sold a 50% stake to the Related Companies group which pocketed the company 25m. This stake had projected the company to earn a turnover of £38m in its first year. Typical buyers are 32 years of age and earn £40,000 a year.
Facts:
The average first-time buyer in London pays £280,000 for their home
Turnover of £1.2 million in 2020
Plan of delivering 3000 homes in the next ten years
Resource Links:
https://www.ft.com/content/d87f5542-ffc9-11e5-99cb-83242733f755
https://nla.london/contributors/marc-vlessing-obe
https://www.building.co.uk/interviews/interview-with-marc-vlessing-pocket/5056539.article
Margaret Conway,
Design Coordinator @ McAleer & Rushe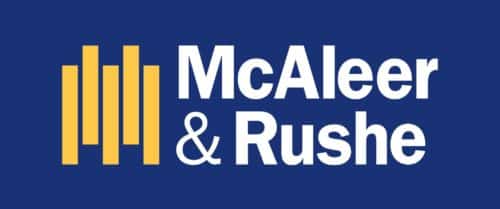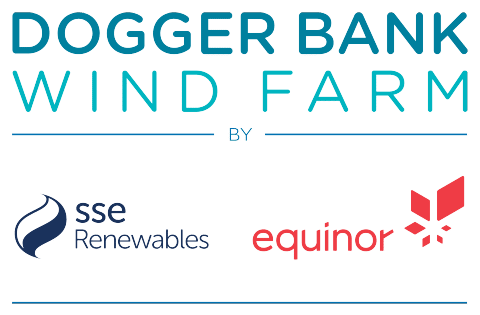 Felicity Wann,
Operations Leader @ Dogger Bank Offshore Wind Farm
Lianne Lawson,
Construction Manager @ Willmott Dixon
Led the team delivering the £21.6m Dixons Trinity Chapeltown Academy in Leeds and has been involved in many different multi-million-pound projects over the past few years.
Bio and Background:
Lianne has a strong background in construction beginning with her university studies, obtaining a degree within Construction Management. Liannes first Project Management role began in Interserve Construction, where she was awarded a Training Trust Award and Employee of the Year in 2015, her work involved coordinating and managing the safety, construction and commercial aspects of key construction projects such as the £20m Piazza Learning Centre, the Leeds Building Schools for the Future (BSF) Secondary School refurbishment, £2.5m Hepworth Ward and the £1.3m Yorbuild Framework extension.
Other roles include serving as the Board of Directors representing the Construction division of Interserve, to maintain quality delivery, whilst continuing to support employees and the local community.
The Chartered Institute of Building (CIOB) revealed Lianne was on the shortlist for Construction Manager of the Year for 2021 as part of the UK's 77 chosen Construction Managers, acknowledging delivering projects to an extraordinary standard.
Construction Kudos:
Lianne lead a team delivering the £21.6m Dixons Trinity Chapeltown Academy project in Leeds, building a 980 school-place building for primary and secondary students, embedding the CDC's (Centre for Disease Control and Prevention) operating procedures and completing the project ahead of schedule.
Lianne's team won the Department of Education (DfE) award for 'Going Above & Beyond in Covid-19' Contractor Award 2020.
Facts:
Chapeltown Academy school covers 40,000 sqm and caters for 420 primary school pupils and 560 secondary school pupils
Successful handover of the project six weeks ahead of the contract completion date
Resource Links:
https://www.willmottdixon.co.uk/
https://constructionmanagement.co.uk/meet-a-member-lianne-lawson-construction-manager/
https://familybusinessunited.com/2021/10/01/willmott-dixons-people-claim-four-golds-and-four-silvers-at-constructions-oscars/
https://www.willmottdixon.co.uk/blog/successful-customer-outcomes-through-award-winning-covid-19-safe-working-practices1
https://www.linkedin.com/in/lianne-lawson-68a80154/?originalSubdomain=uk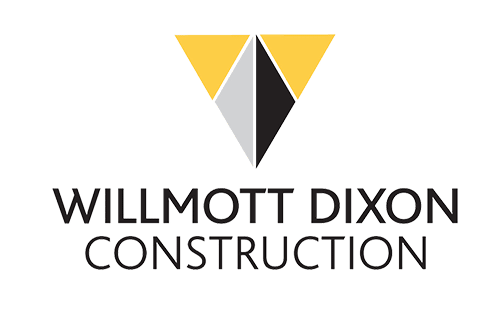 Emily Hoggins,
Project Manager @ BAM Construct UK
Dale Harris,
Project Manager @ Morgan Sindall Construction
Travelled along the breadth of the UK to work on high-end construction projects, such as the restoration of the historic Pantycelyn Halls of Residence for Aberystwyth University, the Grade II listed building, which involved external restoration and internal refurbishment with 'mastery' construction techniques, and delivered a no-defects completion whilst saving nearly £1m in the process.
Bio and Background:
Dale has an interesting background in the lead up to construction. He took a four and a half year apprenticeship, and once qualified, travelled over the country to work with a variety of on-site constructors, for example, working at Pool Construction which include laying out pool dimensions, installing gas lines and pressure testing. Dale also worked on solar projects before moving to Morgan Sindall Construction, where he has been part of the team for four years.
Construction Kudos:
Shortlisted for the 2021 Construction Manager of the Year for playing his part in the £16 million restorations of the Pantycelyn Halls of Residence for Aberystwyth University. The restoration required external renovation and internal refurbishment spanning 70,000 square feet. This involved the development of modern bedrooms, high-speed internet, communal catering and leisure spaces for students and the local community.
Dale saved nearly £1m on a project with a high satisfaction rating from the client.
Resource Links:
https://www.morgansindall.com/
https://awards.ciob.org/project/dale-harris-mciob/
https://constructionmanagement.co.uk/one-to-watch-dale-harris-morgan-sindall-construction/
https://www.morgansindallconstruction.com/news/three-of-our-project-managers-have-been-shortlisted-for-the-2021-construction-manager-of-the-year-awards-cmyas/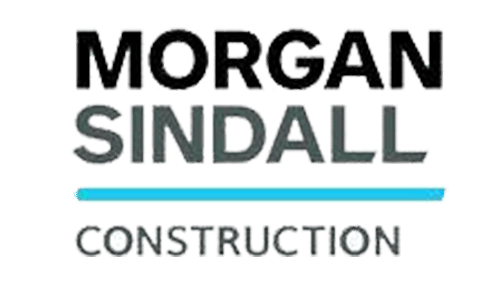 Clara Lenzi,
Assistant Project Manager @ HS2
Considered the future face of the construction industry, rising through the ranks from Apprentice Project Manager to Assistant Project Manager as part of the integrated project team on one of the UK's biggest construction projects HS2.
Bio and Background:
Clara obtained a degree in Project Management at Northumbria University and has also obtained a multitude of certifications such as Women in Project Management, a Full Association for Project Management (APM) Member and Asbestos Awareness Training.
Claras first role within project management involved working on 2, £64 million ventilation shafts where she managed risks, costs and schedules accordingly. She has been working on the HS2 railway project for just over four years as an Assistant Project Manager, focusing on the Old Oak Common Station and is responsible for reviewing, monitoring and controlling costs, risks and quality delivery.
Clara is considered an 'upcoming talent' in the engineering industry and is one of 320 apprentices who've supported HS2.
Construction Kudos:
Clara looked after the four multi-million-pound ventilation shafts and tunnels, progressing towards her goal of becoming a Chartered Project Manager. Calara also supported the demolition of the former sheds at Old Oak Common ready for construction of the rail link. IN addiotion. To this work, Clara is also spearheading HS2's International Women in Engineering Day (INWED) campaign to attribute to attracting more women into construction.
Resource Links:
https://www.gov.uk/government/news/future-face-of-engineering-at-hs2-revealed
https://fabukmagazine.com/future-face-of-engineering-at-hs2-revealed/
https://www.apm.org.uk/corporate-partner-forum/clara-lenzi/
https://www.linkedin.com/in/clara-lenzi-mapm-necreg-6337b1151/?originalSubdomain=uk
Project management is a key discipline for the successful delivery of construction projects according to specification, from planning through to delivery. Construction management helps to identify and mitigate potential problems that could significantly delay the project and cause budget overruns.
With careful analysis and creative thinking being two of many skills that coordinate the successful delivery of a project, successful Project Leads, Heads, Director and Managers can always deliver on time while finding budget and time-saving opportunities. This list outlines some of the most exciting and experienced project management talents in the construction industry that has overseen some of the most challenging projects to date throughout the UK.

Read all of our previous reports here: https://barbour-abi.com/knowledge-hub/construction-market-intelligence/kudos-in-construction/