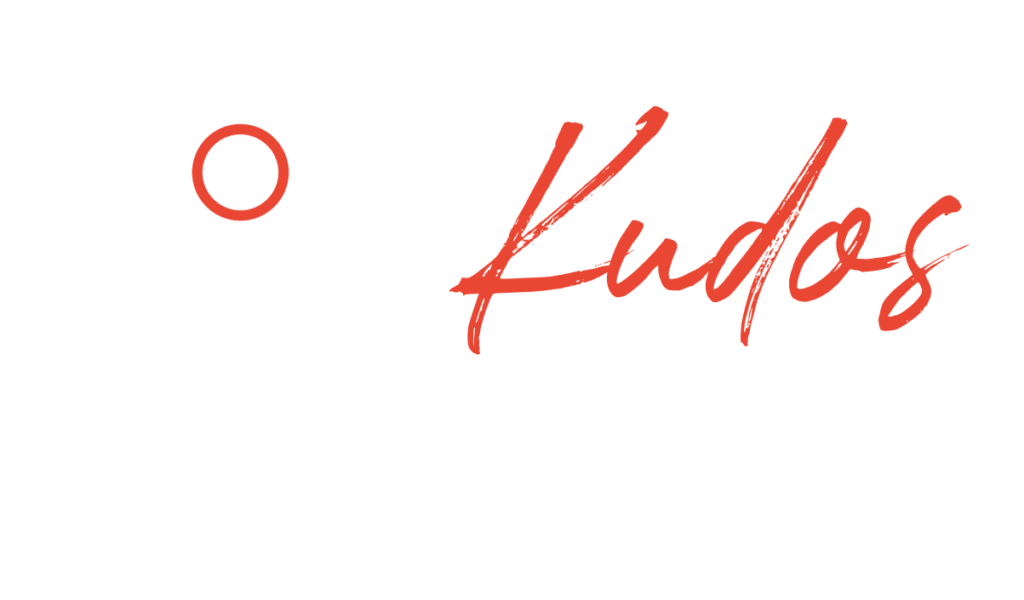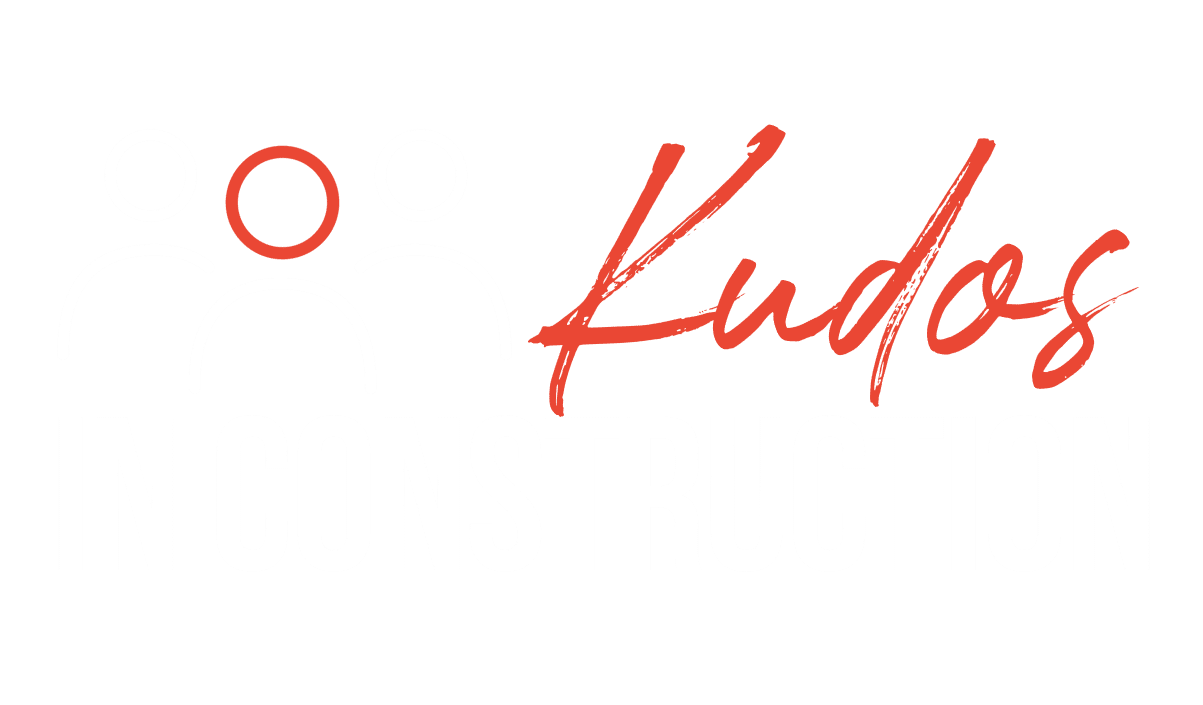 Placing the spotlight on people, not just data.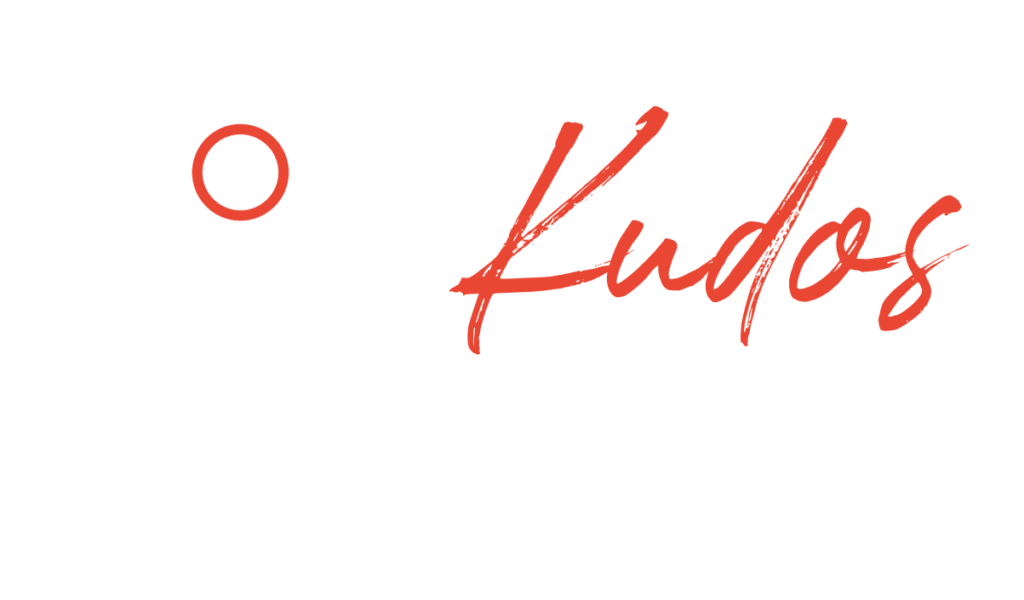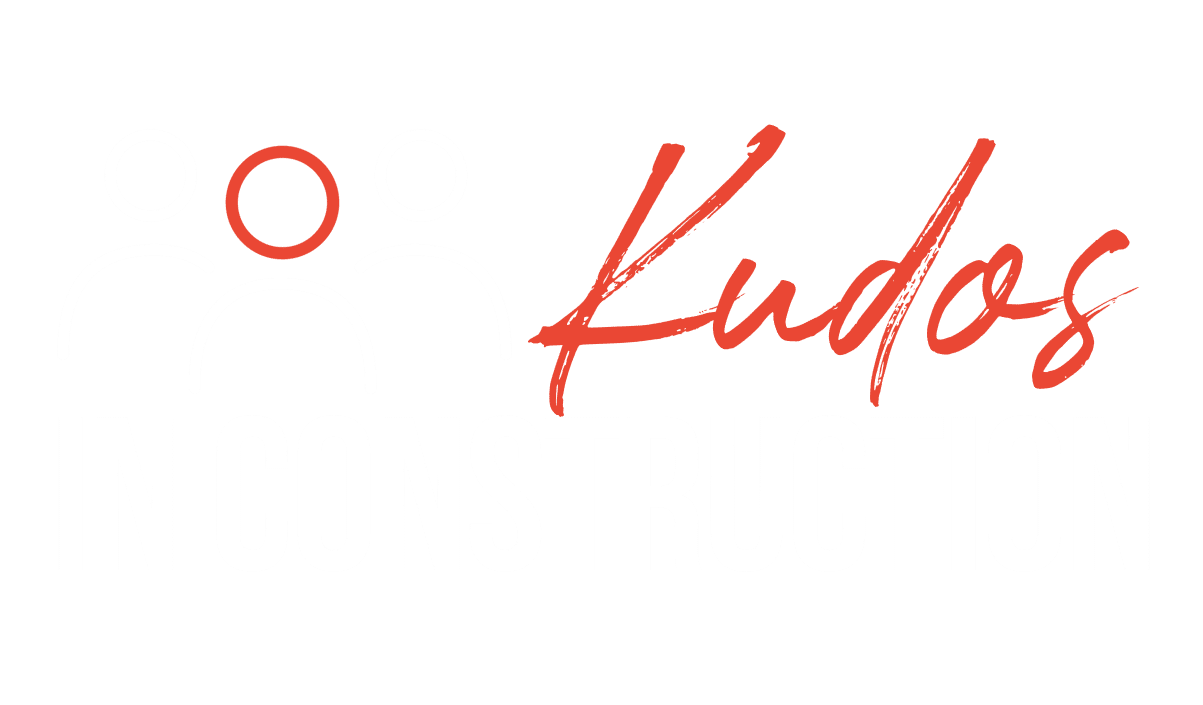 Barbour ABI are creating a monthly series documenting the best the construction industry has to offer. Not organisations, not data-led research, but the people, those people that are championing a cause or producing excellent work in a particular field of expertise.
Our Focus This Month: Association Leadership
Within the construction industry there is a variety of different sectors, each one of these sectors requiring its own dedicated workforce, wealth of knowledge and skills, but it is only by working together as one workforce that the industry can survive and prosper. With 10% of people that are employed in the UK working within construction (3 million), it's significance to the success and failure of both public and private organisations is not surprising¹.
There is no doubt that collectively the industry is much stronger, works more effectively and benefits the whole supply chain. For example, if a manufacturer is struggling to meet demand, this has a huge knock-on effect further down the line to other sectors of the same industry, halting or even stopping projects and subsequently work for organisations large and small as well as the individual tradesperson.
It is clear we (as an industry have to work together) but within our own sectors we must also collaborate for the greater good and Associations is a great way to galvanise industry sectors, specialising in a particular filed of expertise to become stronger as a collective, competition (as they say) is healthy.
As with most collectives, someone to take charge, to lead, to set an example and keep the ship steady in stormy waters. This month Barbour ABI is paying tribute to those amazing people that are supporting construction at all levels through heading up a variety of Associations, giving kudos to those guiding their associations on a pathway to make the industry a supportive, safe and innovative environment.
John Newcomb,
Chief Executive @ Builders Merchant Federation (BMF)
Led BMF member companies to achieve Business Champion status as part of the CLC's CO2nstructZero zero carbon change program.
Bio and Background:
John Newcomb has a breadth of experience in the commercial sector. With over 20+ years of experience, he has an enviable track record of developing new businesses, negotiating partnerships and increasing profitability. John joined as managing director of BMF in 2012, with his remit in transforming threats and weaknesses into opportunities. Today, his leadership has seen BMF become the only trade association representing the interest of builders' merchants and suppliers to the manufacturing industry in the UK.
As a leader, John has a passion for working with those who have "fire in their belly", with high expectations to achieve significant results.
Rationale for being on the List:
One of the biggest career highlights was responding to the COVID-19 crisis. John took action with the Construction Leadership Council task force to help support BMF operations and to continue to keep them running. As a result, he was awarded the Outstanding Leadership Award in the Trade Association Industry for the first-ever COVID response awards.
Construction Kudos:
John led BMF member companies to achieve Business Champion status as part of the CLC's CO2nstructZero zero carbon change program. The mission is to halve the greenhouse gases produced by 2030 and achieve net-zero emissions by 2040.
Showcasing sustainability within the manufacturing and distribution of building materials and improving products, whilst uncovering solutions to MPs to develop low-carbon solutions which have increased resource efficiency and improved product performance.
Association Stats:
As of September 2021:
• 770 merchant and supplier companies (of which 395 are merchant members)
• Combined sales of £39bn
• 207,000 employees in the building materials industry
• 5,750 branches nationwide.
Resource Links:
An interview with John Newcomb, CEO at Builders Merchant Federation (BMF) – YouTube
https://www.linkedin.com/in/john-newcomb-4a3b9456/?originalSubdomain=uk
https://www.gcsassociates.com/leadershipinterviewwithjohnnewcomb/
https://archive.weareumi.co.uk/midlands/2017/05/31/news/meet-the-md-john-newcomb-of-the-builder-merchants-federation-26047/
https://www.constructionleadershipcouncil.co.uk/wp-content/uploads/2021/08/BMFcolumn202107-08.pdf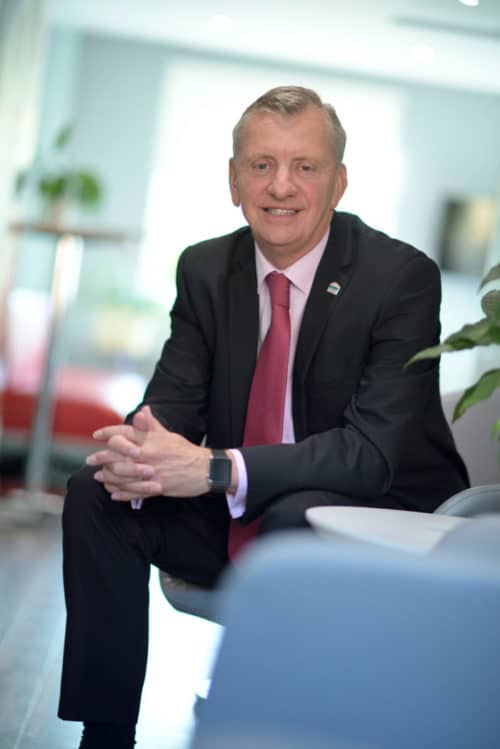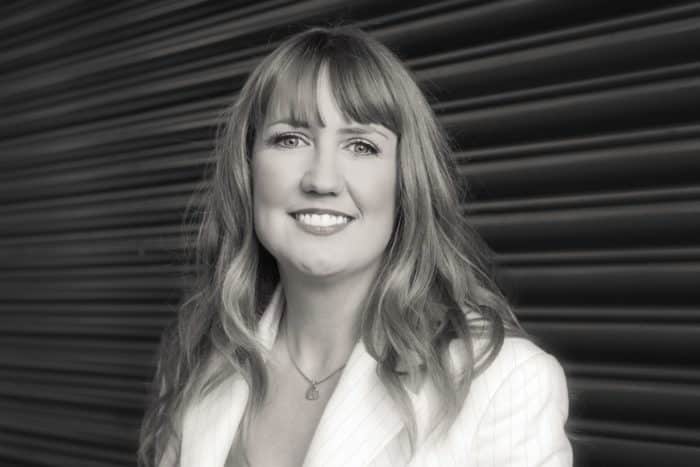 Sarah Spink,
CEO @ Liquid Roofing and Waterproofing Association (LRWA)
In 2010 spear-headed the rebrand of ELWA (European Liquid Waterproofing Association), to what is now the LRWA.
Bio and Background:
Sarah Spink has received widespread recognition for providing strategic direction to LRWA and achieved chartered status in the process. With 20 years of strategic marketing experience, Sarah was the youngest and only female as part of the Board of Directors in the company. Her exponential skill in raising awareness of the technical and financial benefits of specifying liquid applied waterproofing systems received widespread adulation which resulted in her being the company's first-ever Chief Executive Officer (CEO).
Rationale for being on the List:
Sarah's strategy to drive transformational change as part of the Liquid Roofing & Waterproofing Association included the need for new measures being implemented to prevent the use of inappropriate construction products and combinations, highlighting the importance of correct specification for liquid-applied membranes.
The liquid products available on the market have now been launched to support contractors and specifiers to ensure best practice is being followed. The introduction of various clauses has ensured all liquid-applied membrane products are certified as fit-for-purpose to maintain appropriate quality standards. Contractors, distributors and specifiers assess the suitability of liquid systems efficiently with accreditations to provide the data required to confirm individual products meet specified requirements and perform to a quality standard.
Today, the LRWA Product Register resolves these issues through third-party certification such as Agrément certification and ETA documents certificates that ensure the products work perform as expected.
Construction Kudos:
Employed as the CEO of the Liquid Roofing & Waterproofing Association, to aid and officer on the Construction Products Association (CPA) board to aid and lead transformational change within the roofing industry to enhance technical capabilities and industry collaboration.
Sarah has also achieved a further two industry appointments this year. In May, Sarah was invited to join the board of the Construction Products Association (CPA) as an Officer and has recently been voted as the new Chair of the Institute of Roofing. Both roles will provide further opportunities to collaborate in key projects shaping the construction industry in a post Grenfell world.
Resource Links:
https://completeroofingsystems.co.uk/blog/liquid-roofing-chemistries-explained/
https://www.roofingtoday.co.uk/the-cpa-appoints-sarah-spink-to-its-board/
https://www.architectsdatafile.co.uk/news/lrwa-appoints-its-first-ceo/
https://instituteofroofing.org/2020/06/24/sarah-spink-biography/
An interview with Sarah Spink, CEO at Liquid Roofing and Waterproofing Association (LRWA) – YouTube
Peter Caplehorn,
Chief Executive @ Construction Products Association (CPA)
Respected for his leadership across the wider construction industry in a number of key national roles.


Shaun McCarthy OBE,
Chair @ Supply Chain Sustainability School
Awarded an OBE for services to sustainability and the London Olympics and is currently Chair of the Supply Chain Sustainability School.
Bio and Background:
Shaun McCarthy is a recognized leader within the field of sustainability, and was awarded an OBE for his duties and services in sustainability in London 2012. With over 20+ years of experience in procurement to start his career, he then led the development of the world's first independent sustainability assurance body for a global sports event and oversaw sustainable delivery of the Olympics. The Olympic Park is considered the largest construction project in Europe.
He was also part of the UK government sustainable task force and produced the BS 8903 standard in 2010 and lead a delegation to produce the ISO 20400 between 2013 to 2017.
He has served roles in the Institute of Environmental Management and Assessment (EMEA), Fellow of the Royal Society of Arts (FRSA) and a member of the charter Institute of Purchasing and Supply (MCIPS).
Rationale for being on the List:
Shaun McCarthy was a unique figure within the sustainability sector, particularly when it came to addressing the problems in sustainable procurement and performance measurement of energy and emissions through the construction supply chain. As far back as 2012 in the Supply Chain Sustainability School, he introduced a free learning environment that upskilled environmental workers. The school launched with seven partners and now works with over 100 partners in UK, France and Australia.
Sean would go on to launch The Sustainability Tool through a cloud model which allows organisations to utilize data efficiently to reduce social, economic and environmental impacts of their supply chain. These actions resulted in The Sustainability Tool receiving an Innovation prize at the 2020 Franco-British Business Awards.
Along with this, Sean is also very keen on supporting with carbon footprint and rolled out a performance tool in the construction supply chain to gather simple metrics such as gas, oil and electricity use, vehicle mileage and other information that can be inputted into the tool to measure people's carbon footprint.
Construction Kudos:
A collaboration between the UK and Australia within construction to build a competent supply chain. The school has helped win contracts above £1 million with the funds used to deliver a sustainable built environment.
Resource Links:
https://www.ccfgb.co.uk/resources/latest-articles/n/news/how-to-build-sustainable-supply-chains-an-interview-with-shaun-mccarthy-obe.html
https://www.supplychainschool.co.uk/about
https://constructionmanagermagazine.com/lets-set-standards-sustainability
Dougal Driver,
CEO @ Grown in Britain
Dougal Driver is the CEO for Grown in Britain and is looking to drive strategic change in UK forestry.
Bio and Background:
Dougal Driver is a Chartered Environmentalist (CEnv) registered via the Institute of Chartered Foresters (ICF) and the Vice-Chair of the Society for the Environment.
He is also the founder and CEO of Grown in Britain, encouraging and supporting active and sustainable management of forests and woodlands.
His specialities include chairing and building collaborative partnerships in business and the environment from a public and private sector perspective, driving strategic change in forestry and wood culture throughout Britain in the form of the homegrown supply chain by making sure woodland expansion in the UK is sustainable and improving the management of trees, woods and forests.
One of his career highlights is creating the South Downs National Park.
Rationale for being on the List:
The Committee for Climate Change commissioned a research project into reducing greenhouse gases through the use of timber in UK construction. Dougal was at the forefront in driving home-grown timber as a new ethos of UK woodlands. Core materials contribute to over 50% of carbon footprint in the construction industry, from transportation, demolition extraction and manufacturing.
The increase in using timber reduces embodied carbon by 18% to 19%, and 64% increase sequestered carbon. The introduction of timber has seen a significant impact on local economies and surroundings in the form of cleaner air, flooding and enhance wildlife habitats. Timber will also contribute to Net Zero greenhouse gases by 2050.
Construction Kudos:
The latest Grown in Britain timber products are being utilized as local timber in construction projects. Timber is a versatile form of construction material, delivering environmental benefits, a challenging import and creating valuable local jobs.
Association Stats:
• 18-19% reduction in embodied carbon
• Afforestation of around 30,000 hectares per year
• Increased woodland cover by 13% in UK land area
Resource Links:
https://www.buildingtalk.com/carbon-abatement-potential-in-uk-construction-it-starts-with-trees/
https://socenv.org.uk/page/Dougal-Driver-CEnv
https://www.growninbritain.org/
An interview with Dougal Driver, CEO at Grown in Britain – YouTube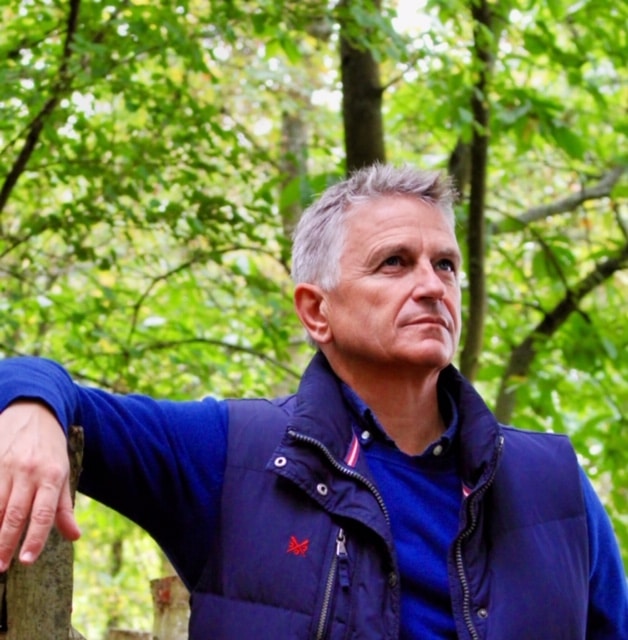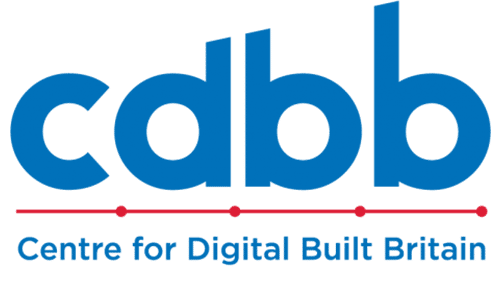 Mark Enzer OBE,
Head of National Digital Twin Programme @ Centre for Digital Built Britain (CDBB)
Mark Enzer is the CEO for Mott McDonald, but is also appointed to Construction Leadership Council (CLC).
Bio and Background:
Anne Kemp has over 25+ years of BIM strategy and digital engineering experience, being well renowned for supporting and delivering a smart digital economy for the built environment, and internationally for her contribution to UK construction transformation and infrastructure.
She is also the convenor for the ISO19650 and PAS 1192 series. A significant skill Anne possesses is taking the responsibility for the delivery of information to support intelligent decision making for the creation and management of structured and secure digital models. This role was supported when she was the head of advice for the UK's major infrastructure clients such as Crossrail, HS2 and Heathrow.
She is also the Digital co-lead for a digital workstream of the Construction Leadership Council.
Rationale for being on the List:
Anne Kemp received an OBE in recognition of her responsibility in supporting the UK to understand a new future in construction and infrastructure sectors by going digital to ensure better design, build, operations and integration. Anne also Chairs Smart UKI and convenor for the strategic decision of digital transformation for ISO.
The introduction of BIM has transformed the entire infrastructure and building life-cycle, to improve productivity and reduce waste. All information is mapped through the life-cycle from early design through to construction and refurbishment. This was created with a vision of economic growth, the understanding value of the lifecycle and mapping out key decisions for long-term benefit.
Construction Kudos:
The launch of BIM Alliance has progressed the need for better information and management through BIM. The UK government strategy is driving improvements across the construction strategy. By 2016, all funded projects required BIM Level 2.
BIM's is having a major contribution to the construction industry, particularly in the geospatial industry over the next 5 years.
Resource Links:
https://www.buildingsmart.org/digital-twins/team/mark-enzer/
https://www.mottmac.com/amp/releases/mott-macdonalds-mark-enzer-elected-fellow-of-the-royal-academy-of-engineering-uk
https://smartcitiesny.com/speakers/mark-enzer/
https://news.railbusinessdaily.com/mott-macdonalds-mark-enzer-and-mike-brown-recognised-in-queens-birthday-honours-list/
Dr Anne Kemp OBE,
Chair @ UK BIM Alliance
Anne Kemp received an OBE in recognition of her responsibility in supporting the UK to understand a new future in construction and infrastructure sectors by going digital.
Bio and Background:
Mark Enzer is a champion of innovation in the context of collaborative delivery models for over 30 years, with a keen interest in a transformation of the infrastructure industry such as through systems thinking, digital transformation, data in infrastructure, low-carbon sustainability and the circular economy.
He is steadfast in his determination to drive innovation and transformation with his deep knowledge of engineering across the infrastructure sector which can improve social, economic and environmental outcomes.
His career spans the chairman of the Digital Framework Task Group (part of the Centre for Digital Built Britain – CDBB) and now the Head of the National Digital Twin Programme for CDBB, the leader of the Digital Transformation Workstream, and the Lead Author of the Infrastructure Carbon Review.
Mark was also recognized for his work on Her Majesty the Queen's Birthday Honours List, by becoming the Officer of the Order of the British Empire.
Rationale for being on the List:
Mark received the highest national honour within engineering in the UK; the Fellow of the Royal Academy of Engineering. He is recognized as the country's best engineering researcher, innovator, entrepreneur and business and industry leader.
Mark guided the National Digital Twin programme (NDTp) which involved enabling a data infrastructure that unlocks the information economy, to drive a smarter nation that benefits society in his mission of digital transformation within the infrastructure and construction sectors.
He led "Project 13" for the Infrastructure Client Group, a response to transforming infrastructure delivery models that enables the effective delivery of key infrastructure projects and programmes in the built environment sector.
Construction Kudos:
The NDTp is considered a key step in successful digital transformation within the UK infrastructure and construction sectors, which has featured as part of the government's Transforming Information Performance Roadmap to 2030.
Resource Links:
https://www.snclavalin.com/en/media/trade-releases/2016/26-10-2016-a
https://www.building.co.uk/events/on-demand-interview-with-anne-kemp-fellow-and-technical-director-atkins-and-chair-of-uk-bim-alliance/5108455.article
https://www.ukbimalliance.org/wp-content/uploads/2018/09/UpdatedAnne-Kemp.pdf
https://www.bimplus.co.uk/dr-anne-kemp-awarded-obe-queens-birthday-honours/
https://www10.aeccafe.com/blogs/aeccafevoice/2019/06/13/dr-anne-kemp-obe-uk-bim-alliance-chair-receives-the-order-of-the-british-empire-in-the-queens-birthday-honours/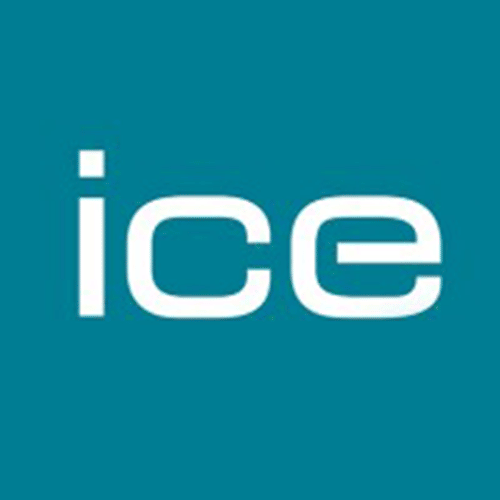 Peter Hansford CBE,
Ex-President @ Institution of Civil Engineers
Peter Hansford has given a lifetime of service to civil engineering, with over 40 years within the civil engineering and infrastructure industry.
Bio and Background:
Peter Hansford served as the 146th President of the Institution of Civil Engineers and has 40 years of experience in the civil engineering industry. He is an honorary president at the Bartlett School of Sustainable Construction and External Advisory board chair.
Peter was heavily involved in major highway projects in the UK and Hong Kong. His career also includes directing the Strategic Rail Authority, President of the Institution of Civil Engineers and Chief Construction Adviser for three years.
He was recently part of the New Year's Honours List 2020, awarded a CBE for his services to innovation and civil engineering. He also recently acted as a commissioner for Hong Kong's government construction safety inquiry, with his focus being on working on the Shatin to Central Line at Hung Hom Station where there have been significant construction safety failings.
Rationale for being on the List:
Peter has served as chairman of Engineers Without Borders, a charity seeking to bring ideas and people together to respond to the globes most pressing problems and is richly considered as one of the most influential champions of change.
During the recent Grenfell tower disaster, Peter led an ICE-commissioned investigation into the vulnerabilities of the UK's economic infrastructure. The resulting report was published which identified 11 recommendations from the perspective of competence and governance to reduce the risk of infrastructure failure across the built environment. The recommendations outlined the need for greater risk management, partner with professional bodies to review, comment on disseminating lessons from catastrophic incidents and run annual health & safety annual events, amongst other safety identification measures.
Construction Kudos:
The ICE-commissioned investigation into the vulnerabilities of the UK's economic infrastructure which Peter led, published guidance that is now at the forefront of government legislation helping to press ahead for the review of safety amongst all infrastructure in the built environment.
Resource Links:
https://www.ice.org.uk/news-and-insight/latest-ice-news/ice-past-president-peter-hansford-receives-cbe
https://www.theconstructionindex.co.uk/news/view/gongs-for-engineering-professors
https://www.scmp.com/news/hong-kong/hong-kong-economy/article/2154495/hong-kong-probe-shoddy-railway-work-feature-british
Iain Mcilwee,
CEO @ Finishes and Interiors Sector (FIS)
In his current role of CEO at FIS Iain has overseen numerous guides and initiates to help make the Finishes and Interiors sector a safer place.
Bio and Background:
Starting off as an Engineering Analyst off the back of a Masters in Materials Science and Engineering, Iain's career in construction canbe traced back to walking onto a scaffolding yard in 1995.
Iain joined FIS back in 2018, responsible for the development and implementation of the Association's long and short-term strategies. Prior to this Iain has proven his ability to lead within the association's sector through various roles at a high level in the Professional Contractors Group, FENSA, British Woodworking Federation (BWF) and Construction Products Association (CPA), of which he is still the Vice-Chairman alongside his role at FIS.
Alongside his various roles, Iain promotes, lobby's and champions numerous causes within the industry such as collaborative working, addressing the skills shortage, the introduction of new technologies and the implications of Brexit and the Building Safety Bill. Iain is an advocate of the principle that Modern Methods of Procurement drive a modernising of methods of construction.
Rationale for being on the List:
Iain has worked within the construction industry and represented a number of various associations and bodies for over 20 years. In his current role of CEO at FIS Iain has overseen numerous guides and initiates to help make the Finishes and Interiors sector a safer place as well as being a spokesperson on the construction industry as a whole and collaborative working throughout the supply chain.
Construction Kudos:
In Iain illustrious association-based career one of the highlights has been his 7-year tenure as CEO of the British Woodworking Federation overseeing growth in membership of 40% alongside the implementation of the multi-award-winning Fire Door Safety Week initiative.
Resource Links:
https://www.linkedin.com/in/iainmcilwee/
https://www.thefis.org/2018/07/01/fis-appoints-iain-mcilwee-as-chief-executive/
https://www.collingwoodsearch.co.uk/insights/5minutes-with-iain-mcllwee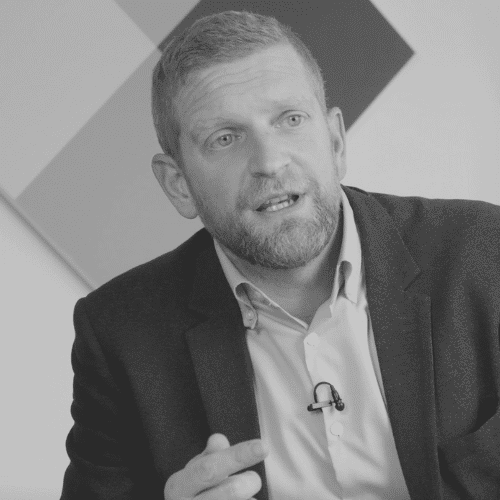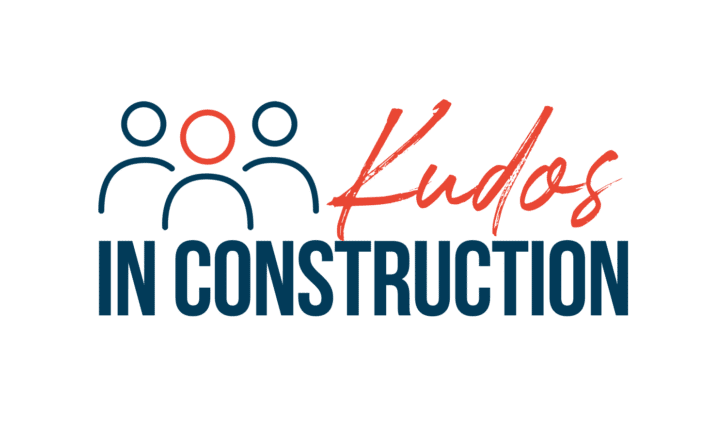 In any industry as well as any organisation there are managers and there are leaders. The world needs both, but to truly make a difference it is the leadership of those that are passionate about what they do and have a willingness to make changes, changes for the better, that really set them apart from the rest.
As we can see from this list, these leaders have all guided, changed and improved industry sectors, but would be the first to say they couldn't do it without a team, without others around them that believe in their leadership.
These lists are about giving Kudos to those that are making a difference within construction, celebrating the people, not the data, but we must not forget that under the leadership of these individuals is a group of people that make all of their ambitions possible.
'You manage things; you lead people' Rear Admiral Grace Murray Hopper (Forbes, 2021)
If you liked reading this then check out our previous editions below, where we highlight more amazing figures who are making major strides in innovation and sustainability and talent seeking: