Every week, we're bringing you the latest construction project news from across the UK.
---
Contractor Assigned for Milton Keynes East Urban Extension
Ashe Construction has been assigned as the contractor to build a new primary school and community health hub in Milton Keynes. The £24m project is due to start work on site in September 2023 and expected to last 25 months.
Learn more about construction projects in the South East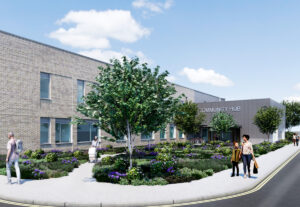 Construction Underway on North West Apartment Block
Work has started on-site to create a new apartment block on Grove Street in Liverpool. Split between 6 structures, the block will contain 305 dwellings and will cost £40m. The project is due for completion in March 2026.
Learn more about construction projects in the North West
Plans Approved for Stratford Mixed-Use Development
Detailed planning approval has been granted for a new £21.7m mixed-use project in Stratford. The 12-storey development will comprise of office spaces, retail units and a 400-bed student accommodation complex. Timings have been confirmed with a project start date in October 2023, and a finish date of November 2025.
Learn more about construction projects in London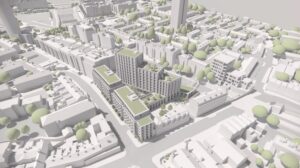 ---
Want to learn more about the latest construction projects from across the UK, but not a Barbour ABI customer? Request a demo of our platform today.