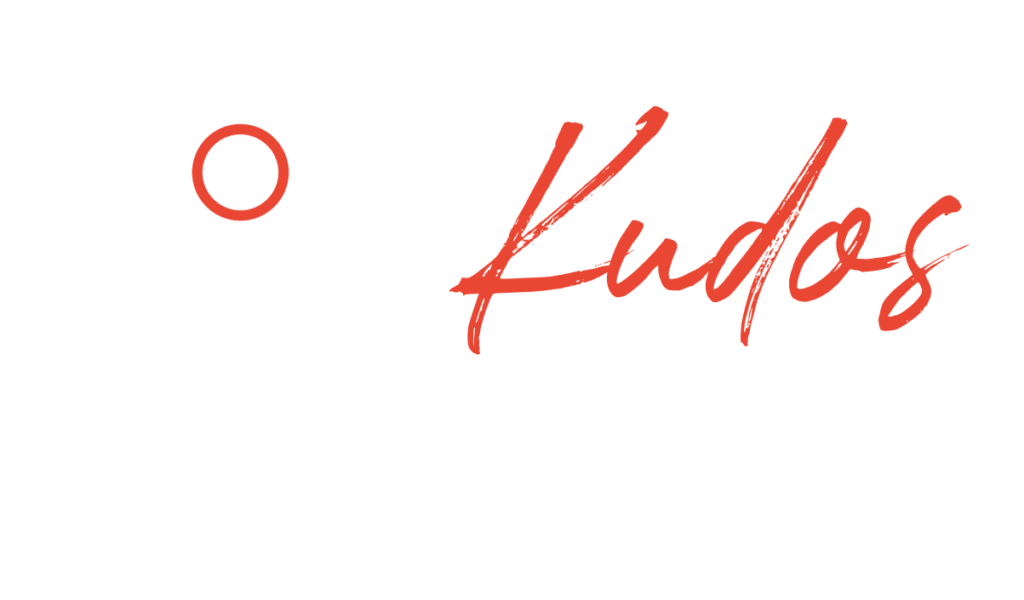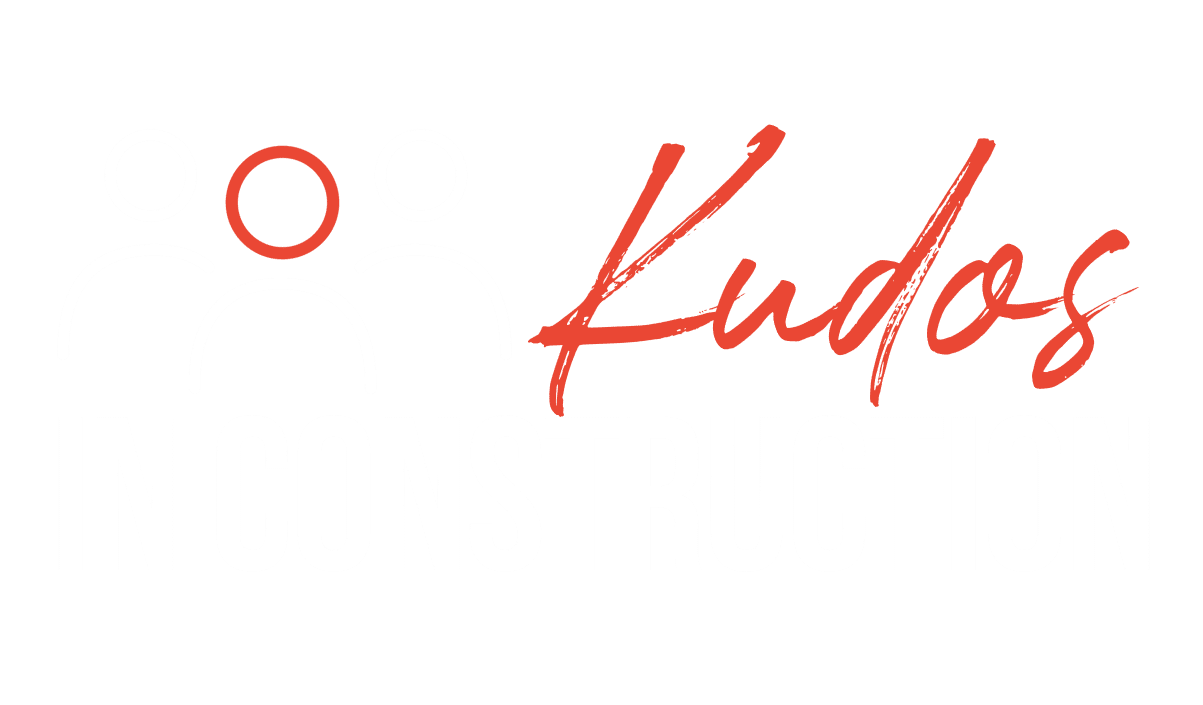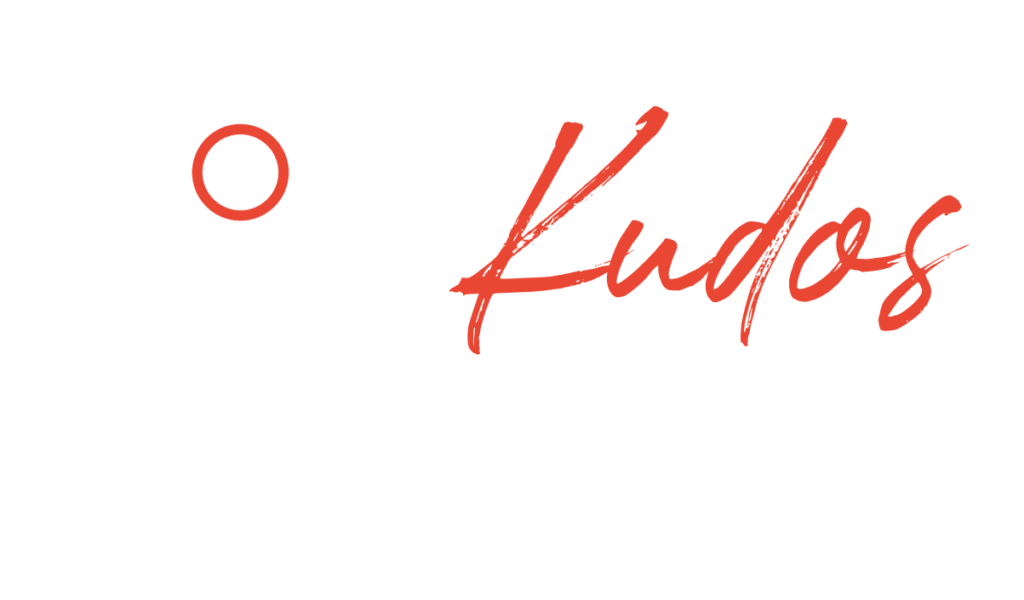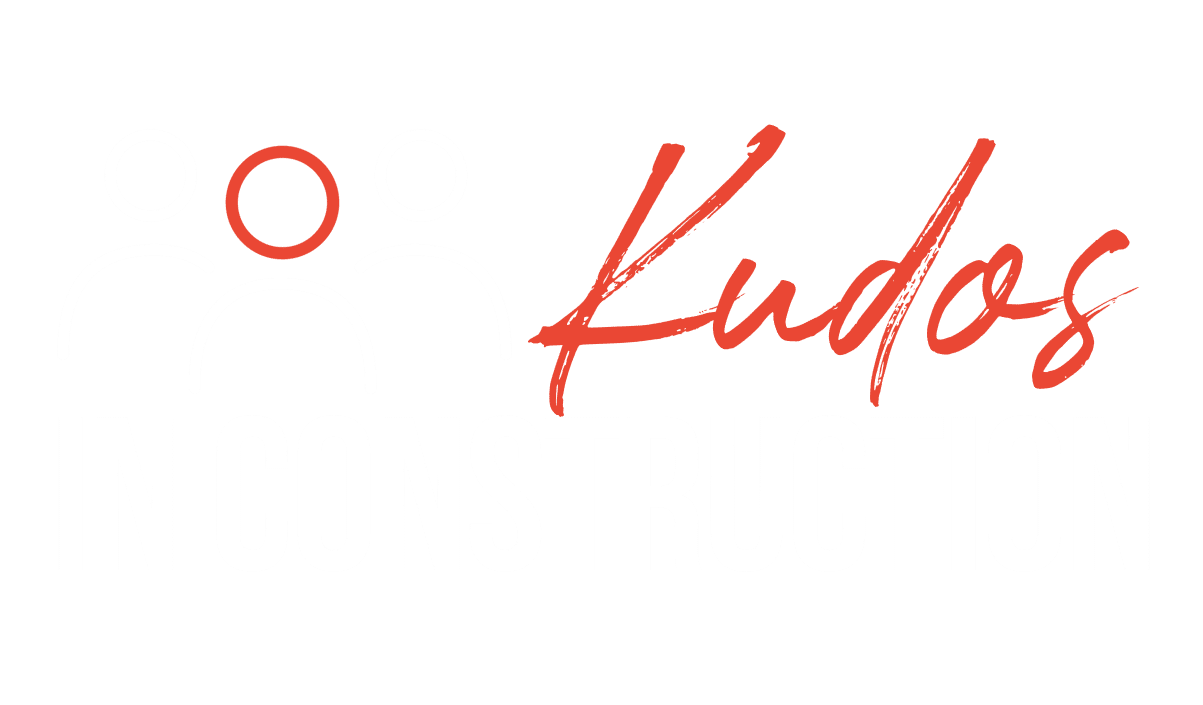 Construction is an essential part of our lives, laying down the foundations for modern civilisation. With a steady barrage of economic downturns and recessions a list of important long-term projects is very important for the economy, supporting a variety of activities such as construction, maintenance, repair, alterations, demolition and mechanical engineering, all activities which form an eco-system to promote a greater standard of living, investment and innovative opportunity, health and safety support, financial initiatives, and public transportation.
Governmental figures show how important the construction sector really is employing 9% of the UKs workforce. With over three million jobs, 234,000 contracting businesses, 30,000 service-led businesses and 18,000 product-led businesses, the construction industry is an ally for rapid economic upturns.
In an ever evolving and volatile market, the construction industry is rapidly seeing progression in other aspects to make the industry a place to work for all. Due to the wonderful innovative minds that are widening the horizons of the construction industry it is no longer being considered a male-dominant sector. Opportunities are now being presented to increase diversity in the sector and encourage more women to consider working in construction to fulfil their potential and thrive.
The construction industry is witnessing widespread rapid growth in a variety of other areas as well, expanding the scope of what the Construction industry is all about. The industry is no longer just about infrastructure and buildings, it is about innovation, talent, diversity, efficiency, development, improvement and strategy, which are all significant areas that require in-depth support and focus.
With the challenge of recruiting experience and innovative talent to adopt a digital-thinking approach, increasing the skills of the current workforce, whilst promoting an efficient and interconnected supply chain is the way forward.
The growth within the industry is thanks to the entire workforce collectively as well as some key leading personnel. These people are part of Barbour's Kudos in Construction, a project that looks to highlight and place the spotlight firmly on those that deserve it.
Here are just some of the highlights, a collective look at the standout figures from with the construction industry.
https://www.balfourbeatty.com/how-we-work/public-policy/inspiring-change-attracting-women-into-construction/
https://www.barbour-abi.com/kudos-in-construction-innovation/
https://www.gov.uk/government/publications/construction-sector-deal/construction-sector-deal#:~:text=The%20construction%20sector%20is%20one,the%20impact%20of%20demographic%20change.
https://blog.4castplus.com/economic-recovery-important-role-of-the-construction-industry
https://www.barbour-abi.com/kudos-in-construction-innovation/
Innovation has grown exponentially due to the expansion of the digital world. This has led to personnel in the construction industry having some of the most innovative minds around leading the way in the development of construction start-ups and technologies. Innovation is a core component the construction industry today with it being necessary to continue to make important progress across all facets.
Here are some of the most innovative leaders to feature as part of Kudos in Construction…
Eva Magnisali, Director of DataForm Lab
Eva Magnisali is the director of DataForm Lab, who holds two master's degrees, one in Architecture & Engineering and one in Industrial Robotics at the Design Research Laboratory, seeking to understand how digital technologies can be adopted within the construction industry. Eva has had experience in building architectural start-ups and co-ordinated an Architectural Robotics Lab.
DataForm Lab was formed to help link industrial robotics within architecture, engineering, and construction. Eva's work involved analysing how technology makes construction projects more productive, simpler, and efficient whilst creating a digital workflow that links design and fabrication straightaway without a loss of data, to help change how construction processes are thought of and adopted.
Eva is focused on adopting technologies for off-site construction projects, and the benefits include increased productivity, efficiency, reduced waste by having a first-time approach and increased health and safety. This helps in thinking about a lean construction model, by helping people use digital workflows in everyday processes and make people adopt a mentality shift of improving design for manufacturing performance and fabrication.
Watch the Kudos in Construction chat with Eva Magnisali
Trudi Sully, Impact Director at the Construction Innovation Hub
Trudi Sully always had a vision and an eye for how things are designed and developed, beginning her career as a health and safety officer across a wide range of industries. With her involvement primarily around helping organisations identify process challenges and provide solutions to overcome them through realistic change strategies. Trudi then adopted these skills within construction innovation, working with Innovate UK and supporting innovation projects.
Trudi is now an Impact Director at the Construction Innovation Hub, a government-funded programme, and has taken her skills of identification and analysis to support both government and private projects. Their aim is to look at possible approaches through digital and manufacturing processes and solutions to support a more efficient built environment in terms of performance and productivity in the sector.
Trudi's role in CIH has helped enable organisations to be more effective and adopt a mindset of continuous improvement and support innovative change.
Watch the Kudos in Construction chat with Trudi Sully
Gabriela Medero, Professor and Founder of Kenoteq
Gabriela Medero is a civil engineer and a professor at Heriot-Watt University. In 2006 she was appointed as a Lecturer in Civil Engineering within the School of the Built Environment at the same institution and has a degree in Civil Engineering. Gabriela has always been interested in the research and development of geomaterials and has a keen interest in how natural resources are exploited and used, including the volume of resources used in the construction sector, and how much material can be reused whilst promoting greater value.
Gabriela headed and oversaw a Knowledge Transfer Partnership (KTP) with Brewster Bros which involved understanding how new products are created from waste streams, in particular recycled products such as clay. Gabriela spearheaded the investigation of recycling opportunities for construction and demolition waste for many years and believes the project can help the UK reach its net zero emissions targets.
Current statistics show that the UK generate 43.9 million tonnes of commercial and industrial (C&I) waste a year, with most of it ending up in landfills. As part of the research, Gabriela has been on a mission to find a zero-waste process that creates added value materials from recycled clay, and or the applications to be implemented in construction companies nationwide. The end objective is for the industry to become more conscious of its carbon footprint and promote greater sustainability.
https://www.gov.uk/government/statistics/uk-waste-data/uk-statistics-on-waste#:~:text=It%20is%20estimated%20that%20the,33.8%20million%20tonnes%20in%202020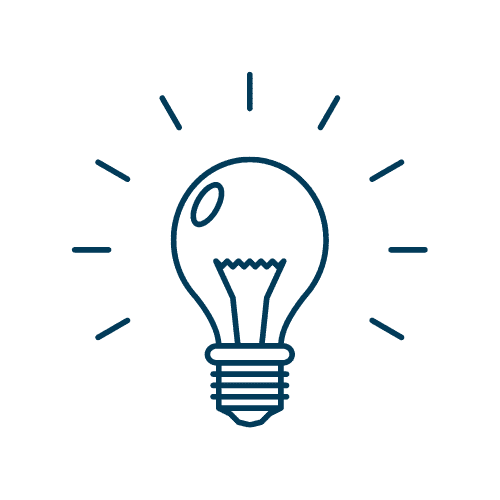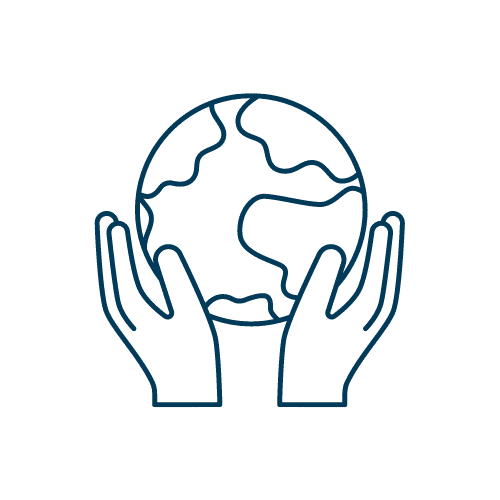 https://www.barbour-abi.com/kudos-in-construction-sustainability/
Society, the economy, and the environment are three key elements of sustainable construction, from sourcing renewable energy to recycling resources efficiently to reduce energy consumption and waste. This is not for the development of buildings alone, but for sustainable construction to remain less impactful to the environment in future. With energy use in construction being so high, the need for sustainable and efficient energy procedures ensures that energy usage and C02 emissions remain low to meet carbon net-zero targets.
These people are leading that charge towards a more sustainable future.
Toby McCartney, CEO at MacRebur
One of Toby's key strengths throughout his career has been his work ethic and drive for results. He left school with no qualifications and later achieved a bachelor's degree at the University of Plymouth in Electrical & Electronic Engineering.
Today, he boasts one of the more exciting businesses in the construction industry, MacRebur Limited, formed in 2002. MacRebur Limited processes non-recyclable waste plastics from industrial plants and used them for road construction. The idea was formed when working in Southern India with a charity where he identified that waste picked up by workers was placed in potholes and set alight with diesel until the plastic melted to form a pothole filler.
The idea was designed to eliminate plastic waste from the UK's streets whilst revolutionising the roads.
Anusha Shah, BEng, MSc, CEng, FICE, Senior Director, Resilient Cities at Arcadis
Anusha Shah's experience spans over 20 years in which she has designed managed and led projects and programs within the water and environmental engineering sector. Her drive has always been to ensure societies are safe, climate-resilient, and sustainable in the UK and internationally and has led numerous environmental projects. She is also the founder & CEO of Plan for Earth, an advisory firm providing advice and support on change adaptation and resilience.
As part of her current role, Anusha aims to tackle and respond to increased urbanisation and pressing issues around climate change and water scarcity. Resilient Cities aims to produce innovation in the face of challenges from a social and environmental perspective to grow greater investment opportunities for businesses.
https://www.barbour-abi.com/kudos-in-construction-future-talent-seekers/
The increase in diversity and equality has introduced a large pool of great minds within the construction industry. The narrative change of how the construction industry is perceived now includes recruiting those skilled workers who are determined to continue and carry out culture change and demonstrate that a career in construction is an exciting and worthwhile option.
The people that can spot or support this talent are helping to facilitate the next generation of construction industry workers.
Carol Lynch – Chief Executive @ Construction Youth Trust
Carol Lynch began her career in construction as a civil engineer on projects such as the Channel Tunnel. Over the past 20 years, she has been focused on volunteering to deliver training programmes to schools and charities. As the Chief Executive of the Construction Youth Trust, she works with people aged 14 to 30 to ensure greater employment opportunities in the construction industry.
Construction Youth Trust (CYT) is about presenting younger people with employment opportunities and offsetting the barrier of recruiting people based on experience and word-of-mouth. Carol aims for people from all backgrounds to be given equal opportunities and represented equally within construction.
Carol has supported the Pledge a Placement Initiative, part of the #ExperienceConstruction campaign designed for companies to sign up to allow students to come on board as work placements. The program has reached nearly 10,000 young people across 16 schools and colleges within Kensington & Chelsea, Hammersmith & Fulham, and Westminster.
Suzanna Nicol MBE – Chief Executive @ Build UK
Suzannah Nicol has been part of the construction industry for over 30 years and is currently Chief Executive at Build UK, the leading representative body for the construction sector – transforming the delivery of construction projects to improve the UK economy. Suzanna's focus is on performance, productivity, and talent and sees the construction industry as a career choice for everyone no matter the experience or demographical restrictions.
Through Build UK Suzanna is opening doors for the next generation to see construction as a wonderful opportunity in which to build their career. Currently there are around 40,000 young people on construction-related educational courses but only 25% of them go further to progress their career within it. Build UK aims to inspire the next generation to go further with Suzanna fronting the Countdown to the Open Doors 2023 initiative for young people.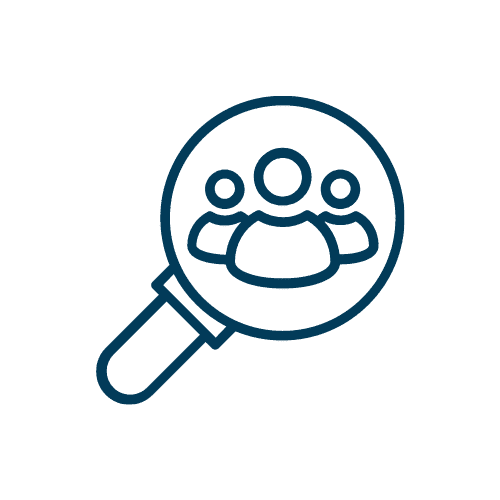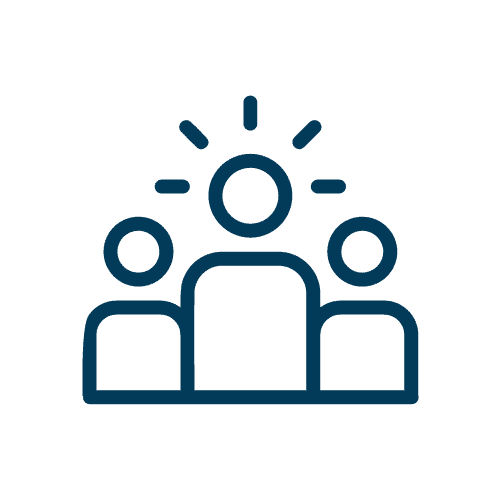 https://www.barbour-abi.com/kudos-in-construction-association-leadership/
Construction companies require adequate leadership in the form of direct guidance, motivation and planning and control of projects through to completion. Whilst there are varied leadership styles, the most successful leaders are those who are willing to show support and adaptability.
Barbour is proud to shine a light on some of the exemplary leaders within the construction space.
John Newcomb, CEO at Builders Merchant Federation (BMF)
Watch the Kudos in Construction chat with John Newcomb
John Newcomb began his career in construction joining JCB from University on a graduate marketing scheme before becoming a marketing analyst. John also has an MBA in Business Administration from the University of Bradford Management Centre. For over 20 years John has held many different Director and Senior roles with a track record in developing new business, brands, partnerships and profits.
John is currently the Chief Executive of the Building Merchants Federation Ltd (BMF). He helped launch the BMF Young Merchant Conference, as well as the Builders Merchant Building Index (BMBI), a key tool that tracks economic conditions and volatile changes such as Brexit.
John is a leader on the front foot, introducing initiatives that add real value to the construction industry helping to broaden membership engagement, adopting professional training and maintaining best practices.
Sarah Spink, CEO at Liquid Roofing and Waterproofing Association (LRWA)
Watch the Kudos in Construction chat with Sarah Spink
Sarah Spink went to university to study marketing, not expecting to go into construction as a future career path but having been in the liquid-roofing industry since 2006, Sarah's key strengths are now strategy, direction, growth and raising the technical and financial benefits of liquid-applied waterproofing systems.
Sarah joined the marketing committee of LRWA and spearheaded its rebranding. Her role has helped the adoption of new measures to maintain standards and specifications of construction liquid products. Sarah has a clear vision for the future; to make sure that standard can be consistently met.
Dougal Driver, CEO at Grown in Britain
Watch the Kudos in Construction chat with Dougal Driver
Dougal Driver has a forestry background and has worked and grown up in the woods. He progressed as a forester within the Defence Estates and had a full career within the Ministry of Defence.
Dougal was later approached to work with Grown in Britain, pushing forward the need to build greater sustainability across its supply chain to support using UK timber within forests and woods. Championing British wood and products is the driving force as part of its recommendation to the Government.
https://www.barbour-abi.com/kudos-in-construction-diversity/
Diversity has recently been at the forefront of cultural changes within the construction industry. Employees want to feel valued and respected within the industry, something that has not been part of many companies values in the past owing to the perception that the construction industry is predominantly a "white male" industry.
Today the need to recruit more minds as opposed to certain demographics, including women and ethnic minorities is paramount to success. Inclusion is an important aspect of culture and the economy, and the construction industry is leading the way.
Some of the more talented personnel we have picked out here demonstrate their success in evolving the diversity within construction.
Dr Jan Peters MBE, Director @ Katalytics
Watch the Kudos in Construction chat with Dr Jan Peters MBE
Jan Peters earned her PhD in Electronic Materials from the University of Plymouth, where she served as president of the Women's Engineering Society. Jan launched Katalytik in 2004 with the vision of delivering more equality within the fields of science and engineering. Jan has also won multiple awards for her service within diversity and business, particularly for her services to women.
The projects that Jan managed included the HE STEM-funded Set-to-Lead project in 2020 as an external consultant. The project produced materials to support employability skills to build an inclusive workplace. These resources helped and continue to help female engineers with the required skills needed to become a success in the construction industry.
Jean Hewitt – Senior Inclusive Design Consultant & Trainer @ Buro Happold
Watch the Kudos in Construction chat with Jean Hewitt
Jean Hewitt has specialised in providing accessible and inclusive environments for over 20 years in the construction industry, fronting consultancy, training, and guidance for all. Jean's work is focused on achieving equality, comfort and wellbeing whilst ensuring a focus is placed on accessibility in complex and older buildings.
As a senior consultant at BuroHappold, equality and equity through quality design and built environment management is her forte. The objective is to ensure that buildings meet the everyday needs of the public from a health, disability, neurocognitive, faith and gender perspective. Jean regularly undertakes reviews and prepares design appraisals as well as leading stakeholder engagement meetings to continuously improve building access.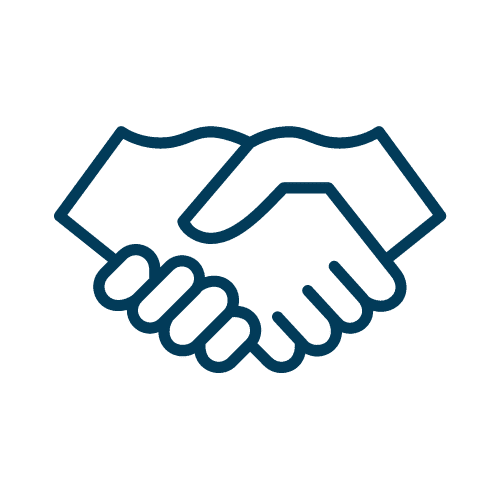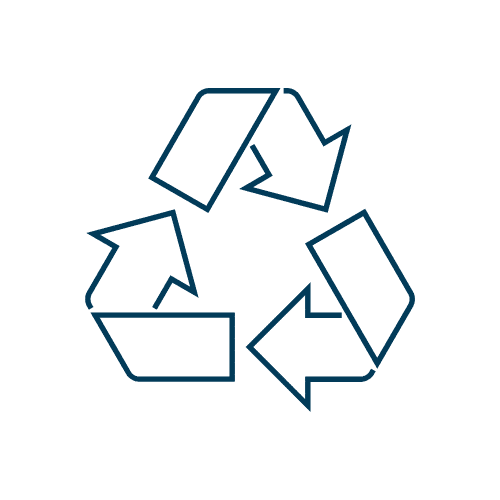 Recyclable Materials and Waste Management
https://www.barbour-abi.com/kudos-in-construction-recyclable-materials-and-waste-management/
With the construction industry being the major consumer of natural resources and the highest contributor to waste landfills in the UK it is now becoming critical to ensure it is meeting sustainability targets, which includes the need to build processes that support the reduction of using natural resources and promote recycling and reusability.
Building sustainable and efficient practices to reduce waste is key and below are just some of the people that are helping to do that.
Allan Sandilands, Head of Environmental Sustainability at Bell Group UK
Watch the Kudos in Construction chat with Allan Sandilands
A vision of sustainability has been at the core of Allan Sandilands mission throughout his career. The way the construction sector thinks and produces, with sustainability in mind, has been key.
Allan began his career as an asbestos surveyor which progressed him through to managing buildings within the construction industry. He has continued to learn about sustainability assessment products and advise clients on how to benchmark performance and reach new levels of sustainability.
Today his pure focus is on waste and resource sustainability. He had a strong involvement in the Resource Efficient House for Zero Waste Scotland, supporting the development of exemplary housing projects, with the vision of promoting efficiency in managing waste and linking "the sustainability message" to the local public.
Katherine Adams. PhD Researcher at Loughborough University / BRE
Watch the Kudos in Construction chat with Katherine Adams
Resource efficiency has been the sole direction of Katherine Adams' 20-year career. She has also completed a PhD at Loughborough University, looking at how the circular economy can be integrated within a built environment.
Katherine has been with BRE since 2001, managing many private and public clients globally, while becoming an advocate for developing partnerships. Katherine has also been instrumental in raising the importance of construction efficiency.
Major Projects and Project Management
https://www.barbour-abi.com/major-projects-and-project-management/
A construction project requires efficient monitoring and management, hence the need for astute and experienced project managers who can manage the peaks and troughs within construction.
Whether a project is large or small, contains historic structures or new buildings, it takes the planning and dedication that these people have shown to make it a success.
Lianne Lawson, Construction Manager @ Willmott Dixon
Lianne Lawson's interest in the construction industry began at an early age and studied Construction Management at University with her first role being a Site Engineer. Eventually this led Lianne into project management where she led a team to deliver the £21.6m Dixons Trinity Chapeltown Academy Project in Leeds. The school is 40,000 square metres and serves 420 primary school students and 560 high school students.
Through innovation and technology, the project team managed by Lianne saw the adoption of the Construction Leadership Council's (CLC) Site Operating Procedures. These are designed to ensure consistency of construction sites from a health & safety, guidance and risk perspective
Felicity Wann, Operations Leader @ Dogger Bank Offshore Wind Farm
Felicity Wann was appointed as Dogger Bank Operations Leader, managing the day-to-day operations of the 3.6GW wind farm. She also has previous experience in offshore operations having worked for 7 years within the health, safety, and emergency response sector.
Dogger Bank Wind Farm is the world's largest offshore wind farm built with net zero-built operations. This project was headed by Felicity and contributed to the decarbonising of electrical systems to help meet the UK's net-zero targets.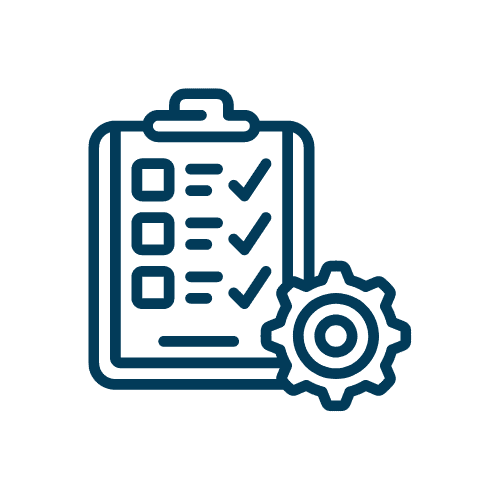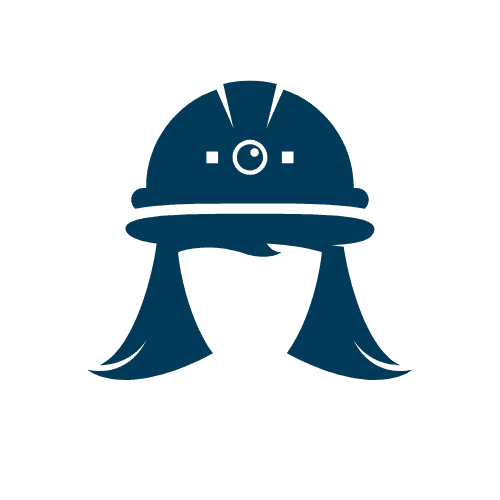 https://www.barbour-abi.com/kudos-in-construction-women-in-construction/
Equality and diversity are at the forefront of change in the construction industry, which also includes the employability of women. Today at least 14% of the construction workforce is now being made up of women. Gender does not matter, but skills do, and normalising the position of women in the construction industry is a vision that continues to build.
Below are some amazing women leading the charge in increasing the representation of women in the construction industry.
Maria Coulter BEM MRICS – Founder and Managing Director @ Construction Coach
Maria Coulter, the founder of Construction Coach, has a career spanning over 20 years in the construction industry holding many roles, from project management to risk management and quantity surveying. Her passion stems from bringing positive and lasting change to the industry with happiness and profitability being on the agenda as part of her initiative.
Beginning in 2014, Maria is fronting a construction revolution to support small businesses that promotes fairness, inclusion, and respect in the workplace.
Vicki Reynolds – Chief Technology Officer @ i3PT
Vicki has worked on several high-profile construction projects in the UK in various capacities. Her work as a BIM Consultant for Turner & Townsend included developing protocols and implementing best practices on projects like the Battersea Power Station Development Project and the landmark Shell Tower refresh on London's South Bank. Vicki helped Multiplex shift to model first project delivery by developing and implementing a plan for the digital upskilling of hundreds of staff during her time there.
Currently, she is the i3PT Certification's chief technology officer, in charge of technology strategy and implementation for both the SaaS and services sides of the company.
Throughout her construction career, she has held positions in information management, BIM management, and digital construction, delivering digital solutions, adopting innovative technology, and upskilling individuals and organisations on some high-profile projects.
Vicki holds a vision of ensuring greater diversity and inclusion and believes the more diverse the teams, the better they perform financially. Her mission is to make the construction industry attractive to women and support minority groups to present better opportunities for them to be stronger and earn more money.
https://www.barbour-abi.com/kudos-in-construction-safety-and-wellbeing/
Aside from skill and ability, a positive physical and mental health is fundamental to a happy and productive workforce. Every company has a duty of care to uphold for the protection of its staff both collectively and on an individual level as being treaded more like a human and less like a robot or indeed a 'number' can only facilitate positive outcomes for both employee and employer.
This is easy to say but much harder to put into practice, which is why we rely on individuals like those featured below to make sure that the safety and wellbeing of everyone is front and centre.
Dave McPherson, SHE Manager @ Kier Highways Limited
With 18 years' experience in team leader and management roles Dave has achieved recognition from industry leaders and was named the winner of the SHP award for Trailblazer in Health and Safety for 2021.
Transitioning from a personal trainer to a role in construction was the catalyst for an impactful career that has seen Dave bring transformational and cultural change to projects and organisations. These changes have been developed by strategically fostering open communication and honesty within the workforce, whilst proactively recognising and praising positive behaviours and identifying actions that require improvement.
Dame Judith Hackitt, Non-Exec Director and Chair @ HS2 Ltd, High-Value Manufacturing Catapult at MAKE UK
Dame Judith Hackitt chaired the Grenfell Tower tragedy Independent Review of Building Regulations and Fire Safety leading to instrumental changes within the construction industry and overseeing the need for a radical transformation of Building Regulations safety
Today Dame Judith Hackett currently holds non-executive positions at a variety of institutions and leads the modernisation of the UK's national infrastructure, with HS2 being critical to the objective.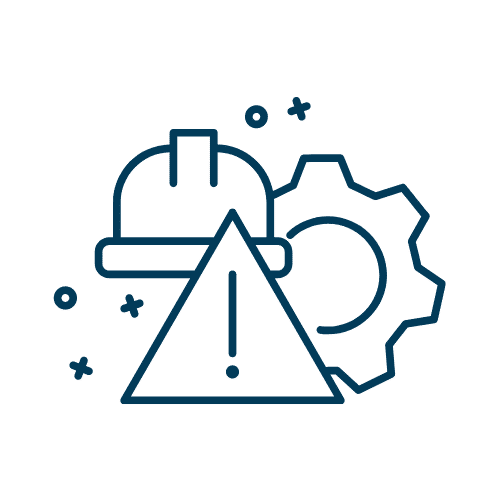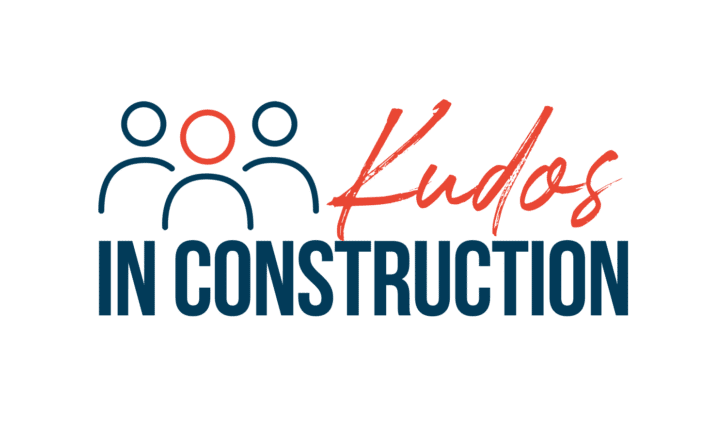 Kudos in construction is a monthly series focusing on the best that the construction industry has to offer. Not products, data, or organisations, but the personnel that are propelling the construction industry to new heights right thought the supply chain.
This month we've paid tribute to those amazing people who are excelling at all levels of construction to make the industry a conducive, supportive, and inclusive environment to work in. From innovation, diversity, leadership, talent-seekers, sustainability and health and safety, our focus is to emphasise and appreciate the upcoming and experienced talent, those people that deserve their Kudos in Construction for being inspirational figures in the industry now and beyond.
Read all of our previous reports here: https://barbour-abi.com/knowledge-hub/construction-market-intelligence/kudos-in-construction/