Every week, we're bringing you the top projects in the UK from Barbour ABI's market-leading construction intelligence database.
---
Proposed Window Given on Sunderland Film Studios
Construction on the £33m Sunderland Shipyard Studios, Tyne & Wear has been given an expected start window of Q3 2023. The project will consist of an office, workshop, industrial and storage unit which will operate as a film studio and music rehearsal space.
Learn more about this construction project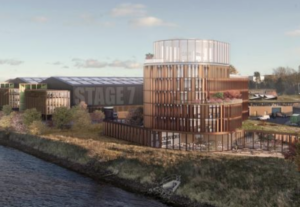 Demolition Works Completed for Manchester Wellbeing Resort
Demolition works have finished on the site of the £250m Therme Manchester Wellbeing Resort. the resort will feature thermal pools, a wellbeing spa, urban farm and botanical gardens. Enabling works are due to begin in November 2023, with main construction works commencing March 2023.
Learn more about this construction project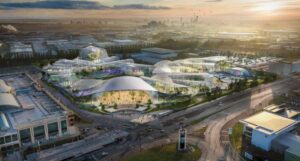 Plans Approved for Huddersfield Regeneration
The £250m masterplan to redevelop Huddersfield town centre has been approved. The scheme, which is expected to take 10 years to complete, with the first phase of the project starting in Q2 2024.
Learn more about this construction project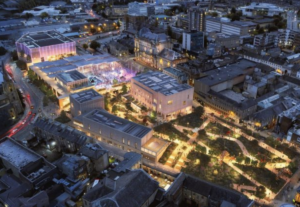 Work commences on Waterford Quays Regeneration
Site work has begun on infrastructure works for the new Waterford Quays Regeneration in Co. Waterford, Ireland. Costing an estimated £300m, the mixed-development will include: a 4 star hotel and conference centre, commercial buildings, office space, residential buildings, and extensive open public spaces. Details on this project were gathered by our partners at Building Information Ireland.
Learn more about this construction project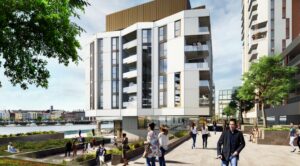 ---
Want to learn more about top construction projects in the UK, but not a Barbour ABI customer? Request a demo of our platform today.